Abundant product series, One-stop purchasing, Factory direct delivery
We offer a wide range of printing products
Shanghai Yesion Industrial Co., Ltd. is the only professional coated paper manufacturer in China whose business covers in pulp &paper, paper-marking and digital printing media.
WHY CHOOSE YESION AS YOUR SUPPLIER?

Professional
Manufacture and sell thermal transfer consumables for over 15years

Reliable
Provide one-stop procurement solutions for 5000+ customers around the world

Strength
Have our agencies in 5 countries, provide convenient and professional after-sales service

R & D
Market-leading technology, Independent development and continuous innovation of new products

Price
Large-scale production, factory direct sales and competitive price

Quality
Multiple certifications, such as ISO90001 certification, SGS product certification, quality assurance
Browse and choose from all our meals
BECOME YESION GLOBAL DISTRIBUTORS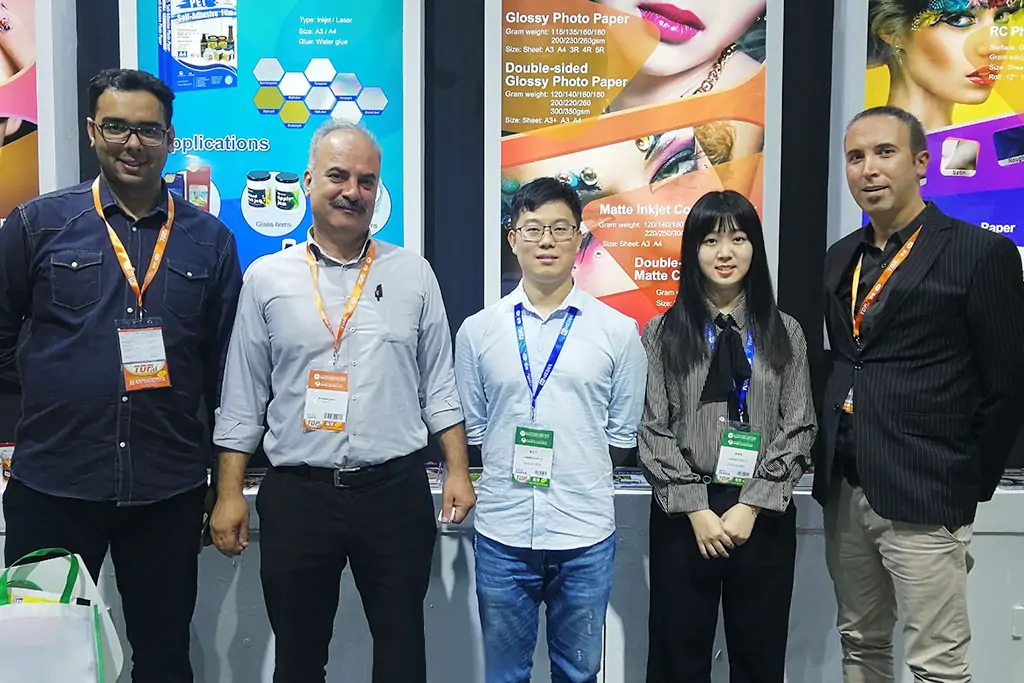 In today's competitive business landscape, establishing a strong brand identity is crucial for success. One effective way to achieve this is through the use of high-quality stickers. Yesion Sticker Vinyl Factory, a leading provider in the industry, offers top-notch sticker solutions that can help you elevate your brand presence. we will delve into the world of Sticker Vinyl and explore the benefits of the YESION stickers.
Yesion Sticker Vinyl Factory is renowned for its commitment to quality and customer satisfaction. They specialize in producing premium stickers using vinyl material, known for its durability and versatility. Whether you need stickers for promotional purposes, product labeling, or event branding, Yesion Sticker Vinyl has got you covered.
These sticker vinyls by Yesion factory are crafted with precision and attention to detail, ensuring exceptional quality. YESION stickers are made using high-grade vinyl, which offers numerous advantages over traditional paper stickers.
One of the primary benefits of YESION stickers is their durability. Vinyl stickers are resistant to water, UV rays, and harsh weather conditions, making them suitable for both indoor and outdoor applications. This longevity ensures that your brand's message remains intact for an extended period, maximizing your marketing efforts.
Moreover, YESION stickers are highly customizable. We provide a wide range of design options, allowing you to create stickers that align perfectly with your brand's aesthetics. From vibrant colors to intricate designs, YESION stickers can be tailored to reflect your unique brand identity.
The versatility of YESION stickers extends beyond their visual appeal. They can be easily applied to various surfaces, including glass, plastic, metal, and more. Whether you want to enhance your product packaging or adorn your store windows with eye-catching displays, YESION stickers offer endless possibilities.
Yesion Sticker Vinyl Factory takes pride in its commitment to eco-friendliness. YESION stickers are made using environmentally friendly materials, ensuring a sustainable choice for your branding needs. By opting for YESION stickers, you contribute to a greener planet while promoting your brand simultaneously.
If you are looking to boost your brand's visibility and make a lasting impression, Yesion's Sticker Vinyls are the perfect choice. Their premium quality, durability, customizability, and eco-friendly nature set them apart from traditional paper stickers. Take advantage of the versatility YESION stickers offer and elevate your brand presence to new heights.