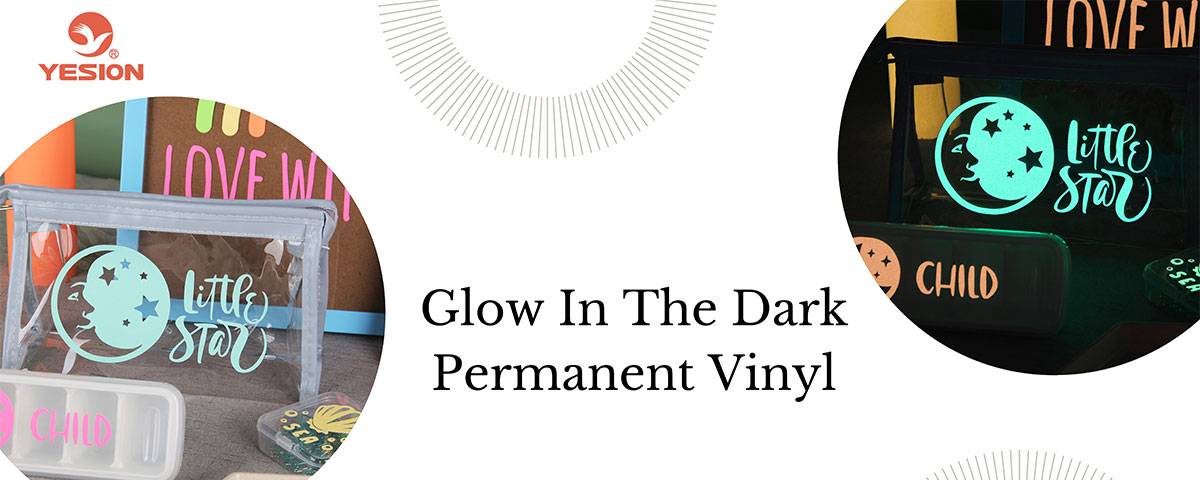 Glow in the dark permanent vinyl
2022-10-11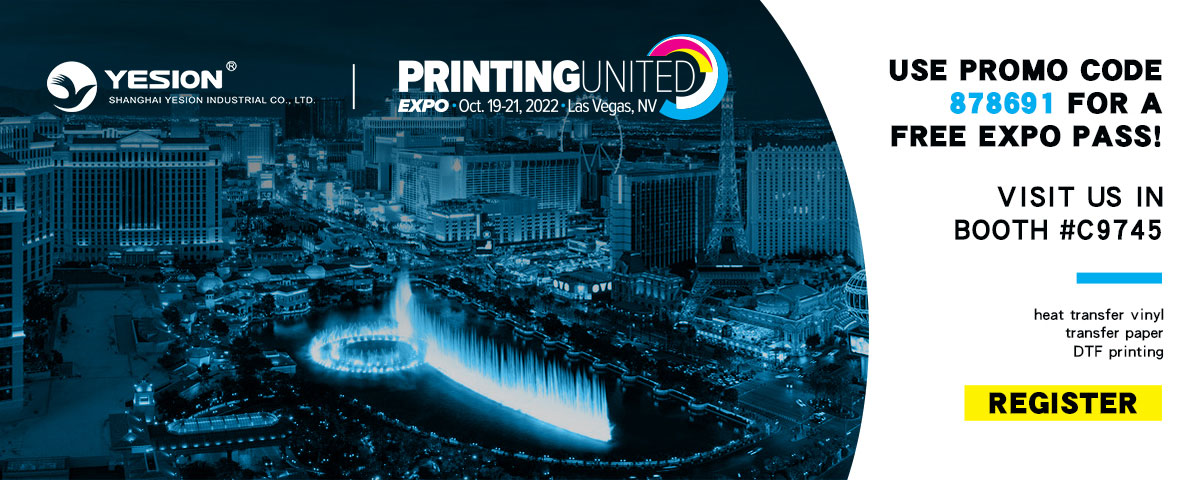 3 days for PRINTING United Expo
2022-10-19
Yesion factory is the first manufacturer in China to develop Sublimation Vinyl.
Size could be available sheet: A4, A3, 12*10", 12*12″, and roll.
As we all know that with sublimation typically you need 65%or more polyester in your garment in order for sublimation ink transfer. How to use sublimation transfer paper on 100%cotton? There is an alternative way to do it, with our sublimation heat transfer vinyl, we could make the sublimation transfer paper works on cotton fabric, we are going to give it try and see how it works.
How to use sublimation HTV vinyl?
1.Use a sublimation printer to mirror-print the sublimation paper. Paper type setting high-quality glossy paper, and select standard for printing quality. After the ink is dry, cut off the excess part of the printed picture.
2.Then we will cut the clear Vinyl, we lay the vinyl on the mat, shiny side down, rough side up, to ensure line up well with the printed image, we expand the image and outline image to a size of about 0.075mm, we could choose the "VINYL" MODE so that we could get a kiss cut vinyl, click mirror, weeding the vinyl, get rid of the excess part of vinyl.
3. Place the light-colored fabric or T-shirt on the bottom plate of the heat press machine, and press for 3-5 seconds to remove wrinkles.
4. Set the temperature of the heat press machine to 185 degrees Celsius(365 degrees Fahrenheit), 5-10 seconds, and the pressure is medium, there is a shiny side and the other side's a little more tacky ,kind of sticky, we need to put the smooth shiny side up, after transfer the htv sublimation vinyl, cold peeling.
 5. Change the time of the heat press machine to 40 seconds. Center the cut or cut sublimation paper, print side down, on the film. To prevent misalignment, it is recommended to use heat transfer tape to fix the paper. Cover with a high-temperature oil paper, press down the heat press machine and wait for the countdown to end.
 6. cold peeling the sublimation paper
With our sublimation HTV, you can Achieve Sublimation Transfer on Light Cotton fabric,the pattern of hollow effect,  Vivid & Bright Colors are bright and beautiful; Long Lasting, the color firmness is good ,33 times wash available.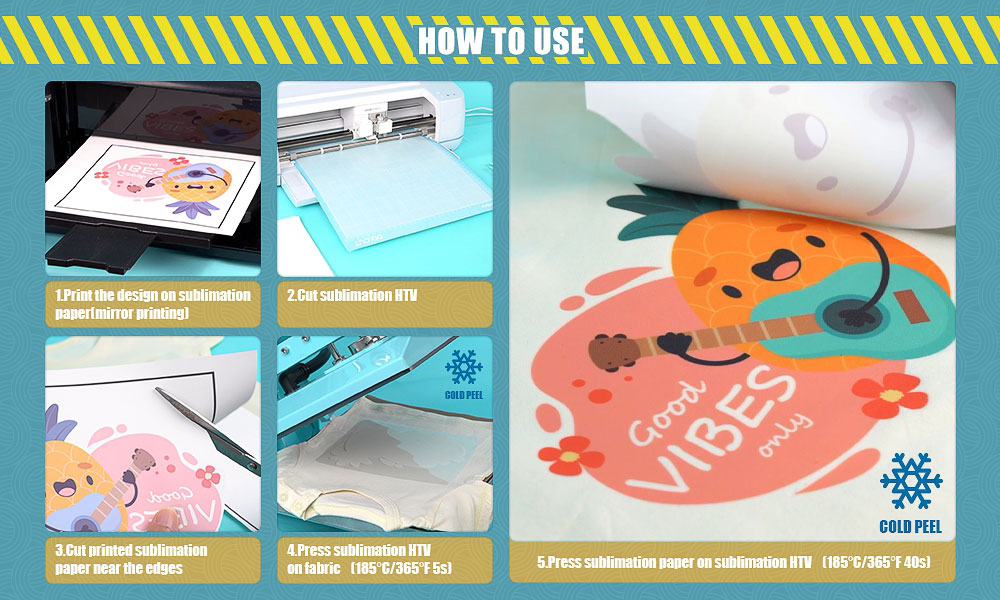 If you are interested in our clear htv vinyl for sublimation,please contact us for FREE sample to test.