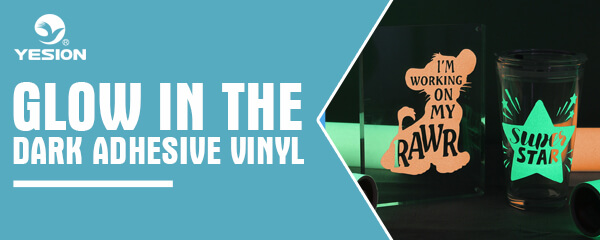 Best Glow In The Dark Adhesive Vinyl
2023-03-21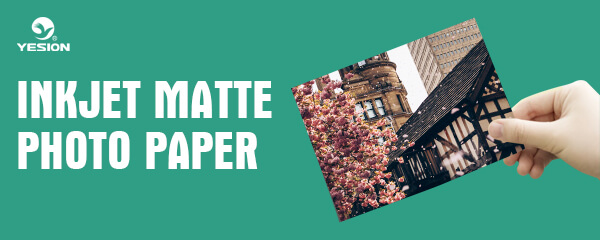 Matte Photo Paper: Double Side and One side
2023-03-28
When it comes to printing your best photos, choosing the right paper can make a big difference. One popular choice among photographers and hobbyists alike is inkjet matte photo paper. In this article, we'll explore what inkjet matte photo paper is, why you might want to use it, and some tips for getting the best results when printing on it.
What is Inkjet Matte Photo Paper?
Inkjet matte photo paper is a type of paper designed specifically for use with inkjet printers. It has a special coating on the surface that absorbs ink droplets, resulting in crisp, clear images with vibrant colors. Unlike glossy photo paper, which has a shiny finish, matte photo paper has a flat, non-reflective surface. This can make it a good choice for printing photos that will be framed or displayed in areas with bright lights, as it can help minimize glare and reflections.
Why Use Inkjet Matte Photo Paper?
There are several reasons why you might choose to use inkjet matte photo paper for your prints:
Aesthetics: The non-reflective surface of matte photo paper can give your photos a different look and feel than glossy paper. Some photographers prefer the more subdued, artistic look of matte prints, while others feel that it can be a better choice for certain types of images, such as landscapes or portraits.
Durability
Because matte paper is less susceptible to smudges and fingerprints than glossy paper, it can be a good choice for prints that will be handled frequently or displayed in high-traffic areas.
Versatility
Matte photo paper can be used for a variety of printing projects, from family snapshots to fine art prints.
Cost
Matte paper is often less expensive than glossy paper, making it a good choice for those who want to print a large number of photos without breaking the bank.
Tips for Printing on Inkjet Matte Photo Paper
If you've decided to give inkjet matte photo paper a try, here are some tips to help you get the best results:
Use the right printer settings: Before you print, make sure your printer settings are optimized for the type of paper you're using. Check your printer manual or manufacturer's website for recommended settings.
Adjust your image: Because matte paper doesn't reflect light as much as glossy paper, your images may appear slightly darker when printed on matte paper. To compensate, you may need to adjust the brightness or contrast of your images before printing.
Consider the paper weight: Matte photo paper comes in a range of weights, from lightweight to heavyweight. Heavier paper can be more durable and provide a more substantial feel, but it can also be more expensive. Consider the intended use of your prints when choosing a paper weight.
Handle with care: Although matte paper is less susceptible to smudges and fingerprints than glossy paper, it's still important to handle your prints with care to avoid damage. Use clean, dry hands when handling prints, and consider wearing cotton gloves to avoid leaving fingerprints.
How to print double sided business cards with Yesion matte paper? Please watch this video to help you.
Regarding inkjet matte photo paper, what sizes Yesion provide for you:
One-sided matte photo paper: 108gsm, 128gsm, 180gsm, 200gsm, 230gsm;
Double-sided matte photo paper: 120gsm, 140gsm, 180gsm, 220gsm, 250gsm, 300gsm;
For more details about this product range, please visit this page to learn more.
In Conclusion
Inkjet matte photo paper can be a great choice for anyone looking to print high-quality, professional-looking photos. Its non-reflective surface, durability, and versatility make it a popular option among photographers and hobbyists alike. By following the tips outlined in this article, you can ensure that your prints look their best when printed on inkjet matte photo paper.
Yesion factory engaged in the photo paper printing industry for many years. We supply one -stop service for photo printing to global customers. If you have any question about our products or issues in use, Welcome to get in touch with us,we are always here to serve you.