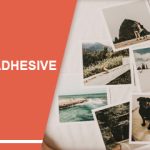 Discover the Perfect Glossy Self-Adhesive Photo Paper
2023-06-06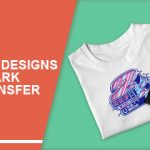 Elevate Your Designs with Inkjet Dark and Light Transfer Paper
2023-06-13
In the realm of photography and creative projects, the choice of photo paper can significantly impact the final output. Matte self-adhesive photo paper offers a versatile and convenient solution for producing high-quality prints. This article explores the features and creative possibilities of matte self-adhesive photo paper, highlighting its benefits and applications for photographers, artists, and craft enthusiasts.
Features of Matte Self-Adhesive Photo Paper
Matte self-adhesive photo paper possesses several key features that make it an ideal choice for various projects:
Matte Finish: The matte surface of this paper provides a non-reflective, smooth texture, reducing glare and ensuring excellent color reproduction. It produces a professional and refined look for photographs and graphics.
Self-Adhesive Backing: The adhesive backing eliminates the need for additional glue or tape when affixing prints to surfaces. It simplifies the mounting process and ensures a secure and long-lasting bond.
High-Quality Printing: Matte self-adhesive photo paper is designed to produce sharp, vibrant, and detailed prints. It offers excellent ink absorption, allowing for quick drying and smudge-resistant results.
Versatility: This paper by YESION FACTORY is compatible with inkjet printing technologies, It can be used for both black and white as well as color prints, making it suitable for a wide range of creative applications.
Creative Applications
Matte self-adhesive photo paper opens up a world of creative possibilities. Here are some popular applications where this paper excels:
Photography Prints: Matte paper is a preferred choice for photographers looking to showcase their work. The non-reflective surface enhances the details, colors, and textures in printed photographs, creating a timeless and artistic appearance.
Scrapbooking and Journaling: Capture and preserve memories by printing photos onto matte self-adhesive photo paper for scrapbooking or journaling projects. The adhesive backing allows for easy integration into personalized albums, providing a visually appealing and interactive way to document special moments.
Wall Decor and Displays: Print images or artwork on matte self-adhesive photo paper to create stunning wall displays. The matte finish eliminates reflections, making the prints easily viewable from various angles. This paper is particularly suitable for gallery walls, poster collages, or custom art installations.
Product Labels and Packaging: For businesses and artisans, matte self-adhesive photo paper can be utilized for product labeling and packaging. Design and print professional-looking labels for products, adding branding elements, logos, and essential information. The adhesive backing ensures a secure attachment to different surfaces.
DIY Crafts and Home Decor: Let your creativity flourish by incorporating matte self-adhesive photo paper into various craft projects. Create custom stickers, labels, or decals for personalizing items such as notebooks, jars, gift boxes, or home decor accessories. The adhesive nature of the paper simplifies the application process and allows for easy customization.
Educational and Classroom Materials: Teachers can utilize matte self-adhesive photo paper to create engaging educational materials. Design and print visuals, flashcards, or learning aids that can be easily affixed to boards, charts, or interactive displays. The matte finish ensures clear visibility and durability for repeated use.
When it comes to high-quality self-adhesive matte photo paper, YESION Factory stands out as a leading manufacturer. With a specialization in producing 120gsm self-adhesive matte photo paper, YESION offers a reliable solution for various printing needs.