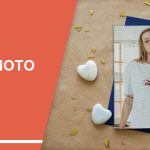 RC Woven Photo Paper Supplied by YESION
2023-07-12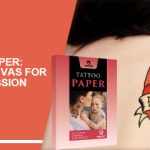 Inkjet Tattoo Paper: A Temporary Canvas for Personal Expression
2023-07-18
Introduction
Waterslide decal paper is a versatile and popular material used by crafters and hobbyists to add unique designs and decorations to various surfaces. In this comprehensive guide, we will explore the world of waterslide decal paper, its composition, working mechanism, and how it can be used to create stunning craft projects.
Crafting and hobbyist communities have embraced waterslide decals due to their ease of use, versatility, and ability to create intricate designs with minimal effort. Whether you're a seasoned crafter or just starting out, understanding the fundamentals of waterslide decal paper will unlock a world of creative possibilities for your projects.
Understanding Waterslide Decal Paper
Waterslide decal paper is a specialized type of paper coated with a thin layer of adhesive. This adhesive layer allows the decal to be transferred onto different surfaces upon contact with water. The paper itself is usually transparent, ensuring that only the printed design remains visible after application.
There are different types of waterslide decal paper available in the market, each catering to specific requirements. Some variations include clear and white waterslide decal paper, catering to different background colors and finishes. Crafters can choose the appropriate type based on their project needs.
The working mechanism of waterslide decals involves applying water to the decal paper, which activates the adhesive layer, allowing the design to be transferred onto the desired surface. This transfer process is facilitated by a delicate balance of pressure and moisture, ensuring a smooth and seamless application.
One of the key advantages of using waterslide decal paper is its versatility. It can be applied to various surfaces such as ceramics, glass, wood, metal, and even some fabrics. This flexibility allows crafters to explore a wide range of creative projects and experiment with different materials.
Materials and Tools Required
To work with waterslide decal paper effectively, you will need several materials and tools. Here is a list of essential items:
Waterslide decal paper (clear or white)
Printer and appropriate ink
Graphic design software or pre-made designs
Water container
Soft cloth or sponge
Sealant or varnish (optional, depending on the project)
Cleaning agents (for surface preparation and maintenance)
Each material serves a specific purpose in the application and design process. Understanding their roles and using them correctly will ensure optimal results for your waterslide decal projects.
Preparing and Designing Waterslide Decals
Before applying waterslide decals, proper surface preparation is crucial. The surface should be clean, smooth, and free from any debris or imperfections. Depending on the material, different cleaning agents may be required to achieve the desired results.
Waterslide decals can be applied to a variety of surfaces, including ceramics, glass, plastic, and wood. However, it's essential to choose the appropriate surface for optimal adhesion and longevity. Some surfaces may require additional preparation steps, such as priming or sanding, to ensure better results.
Designing decals is an exciting process that allows you to unleash your creativity. You can either create your designs using graphic design software or choose from pre-made designs available online. Step-by-step instructions for designing decals can be found in the software's user manual or online tutorials.
To make your decals unique and personalized, consider incorporating various tips and techniques. Experiment with different colors, textures, and patterns. Mix and match elements to create visually appealing designs that reflect your individual style and preferences.
Printing and Cutting Decals
To bring your designs to life, you'll need to print them on the water transfer paper. Ensure that you use an inkjet printer capable of producing high-quality prints. Adjust the printer settings to match the specific type of waterslide decal paper you're using.
Image resolution is a crucial factor in achieving excellent print quality. Higher resolutions generally result in crisper and more detailed designs. However, it's essential to strike a balance between resolution and the printer's capabilities to avoid ink smudging or clogging.
After printing, the next step is cutting the decals. You can either use scissors for manual cutting or invest in an electronic cutting machine for precision and efficiency. Carefully follow the outline of your designs to obtain clean and accurate cuts.
Applying Waterslide Decals
Proper application techniques are vital to achieving successful results with waterslide decals. Here's a step-by-step guide:
Submerge the decal in water for a few seconds until it starts to separate from the backing paper.
Gently slide the decal onto the target surface, positioning it correctly.
Use a soft cloth or sponge to remove any excess water or air bubbles, starting from the center and working towards the edges.
Smooth out the decal, ensuring there are no wrinkles or imperfections.
Allow the decal to dry completely before proceeding to the next steps.
During the application process, it's essential to handle the decals delicately to avoid tearing or distorting them. Taking your time and working patiently will yield the best results.
This video is about how to use yesion inkjet white water decal paper, follow our youtube channel to learn more videos.
Sealing and Finishing
To protect the design and enhance its durability, sealing the waterslide decals is recommended. There are various methods to accomplish this, such as varnishing, clear coating, or using sealant sprays. The choice of sealing technique depends on the project's requirements and the materials involved.
When selecting a sealing method, consider factors like the decal's exposure to water, sunlight, or other environmental elements. Some sealants offer waterproof properties, while others provide UV protection or resistance against fading. Choose the appropriate sealing technique that aligns with your project's needs.
To add additional finishing touches, consider incorporating other creative elements. For instance, you can embellish the decal with rhinestones, glitter, or other decorative accents. These touches will elevate the visual appeal and make your craft projects stand out.
Troubleshooting Common Issues
During the waterslide decal application process, you may encounter some common issues. Here are a few problems and their possible solutions:
Decal wrinkling: Gently lift the decal and reapply it, smoothing out any wrinkles with a soft cloth or sponge.
Tearing: Handle the decals carefully and ensure the target surface is adequately prepared to avoid tearing.
Improper adhesion: Make sure the surface is clean and free from any contaminants that may hinder adhesion. Apply gentle pressure during the application process.
Air bubbles: Use a soft cloth or sponge to press out air bubbles during and after application. Start from the center and work towards the edges.
Preventing these issues is crucial to achieving professional-looking results. By following the guidelines and taking precautions, you can minimize the chances of encountering common pitfalls.
Advanced Techniques and Creative Ideas
Once you have mastered the basics of waterslide decal application, you can explore advanced techniques to enhance your craft projects further. Here are some ideas to inspire your creativity:
Layering and blending decals: Experiment with overlapping decals to create multidimensional effects. Blend colors and textures to add depth to your designs.
Creative project ideas: Explore various craft projects where waterslide decals can be applied, such as customizing mugs, plates, phone cases, or even guitar bodies.
Application on different surfaces: Discover the versatility of waterslide decals by experimenting with different materials like ceramics, glass, wood, or fabrics. Each surface offers unique possibilities and challenges.
Innovative uses of decals: Think outside the box and incorporate waterslide decals in unconventional ways. For example, use them to create faux stained glass effects on windows or add intricate patterns to jewelry.
The key is to let your imagination soar and embrace the endless creative possibilities that waterslide decals offer.
Caring for Waterslide Decals
To ensure the longevity of items decorated with waterslide decals, proper care is essential. Follow these guidelines for maintenance:
Cleaning techniques: Clean items with waterslide decals using a soft cloth or sponge and mild cleaning agents. Avoid abrasive cleaners that may damage the design.
Handling and storing: Handle items with care to prevent scratches or peeling of the decals. When storing, ensure they are protected from excessive heat, moisture, or direct sunlight.
By adopting appropriate cleaning and handling practices, you can extend the lifespan of your waterslide decal projects and enjoy them for years to come.
Frequently Asked Questions
What is waterslide decal paper?
Waterslide decal paper is a specialized type of paper with an adhesive layer that allows designs to be transferred onto different surfaces using water.
How do waterslide decals work?
Waterslide decals work by activating the adhesive layer on the decal paper with water, allowing the design to be transferred onto a target surface.
What surfaces can be decorated with waterslide decals?
Waterslide decals can be applied to various surfaces such as ceramics, glass, wood, metal, and some fabrics.
Can waterslide decals be used on curved surfaces?
Yes, waterslide decals can be applied to curved surfaces. However, the curvature of the surface may require additional care during the application process.
What type of printer is best for printing waterslide decals?
Inkjet printers are generally the most suitable for printing waterslide decals due to their ability to produce high-quality prints.We also supply waterslide decal paper for laser printers.
How do I design my own decals?
You can design your own decals using graphic design software or choose from pre-made designs available online. Experiment with colors, textures, and patterns to create unique designs.
Do I need to seal the decals after application?
Sealing waterslide decals is recommended to protect the design and enhance durability. Various sealing methods such as varnishing or using sealant sprays can be used.
Can I apply waterslide decals to fabric?
Yes, waterslide decals can be applied to some fabrics. However, it's important to choose fabrics that are suitable for water-based applications and follow specific instructions for fabric application.
How can I remove or replace a waterslide decal?
To remove a waterslide decal, soak the item in warm water and gently peel off the decal. If you want to replace it, repeat the application process with a new decal.
Are waterslide decals waterproof?
Waterslide decals are not inherently waterproof. However, sealing them with appropriate techniques can provide some level of water resistance and protection.
In conclusion, waterslide decal paper opens up a world of creativity for crafters and hobbyists. With its versatility and ease of use, you can transform ordinary objects into personalized works of art. By understanding the composition, application process, and troubleshooting techniques, you can confidently embark on your waterslide decal projects.
Remember to explore advanced techniques, experiment with different surfaces, and care for your creations to ensure their longevity. Let your imagination guide you as you unleash the creative possibilities offered by waterslide decal paper. Get ready to embark on a crafting journey that will elevate your projects to new heights.