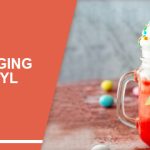 Color Changing Adhesive Vinyl: Temperature Cold and Hot
2023-07-25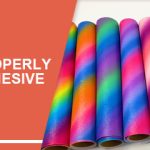 Tips for Properly Storing Adhesive Vinyl Rolls
2023-08-01
Crafting with adhesive vinyl is an enjoyable and versatile way to create custom designs for various projects. Whether you're new to crafting or a seasoned DIY enthusiast, adhesive vinyl offers endless possibilities for personalization and creativity. In this beginner's guide, we'll walk you through the basics of crafting with adhesive vinyl, including the materials you'll need, the step-by-step process, helpful tips, and project ideas to get you started on your crafting journey.
What is Adhesive Vinyl?
Adhesive vinyl is a self-adhesive material commonly used for crafting and decorating various surfaces. It comes in a wide range of colors, finishes, and textures, making it ideal for creating eye-catching and personalized projects. With a bit of practice and creativity, you can use adhesive vinyl to add a unique touch to almost anything! It comes in two main types: removable vinyl and permanent vinyl. Removable vinyl can be repositioned and peeled off without leaving residue, while permanent vinyl is more durable and designed for long-term applications.
Materials Required for Adhesive Vinyl Crafting
Before starting your adhesive vinyl crafting journey, gather the essential materials:
Adhesive Vinyl Sheets (removable or permanent, depending on your project)
Cutting Machine (e.g., Cricut, Silhouette)
Weeding Tool
Transfer Tape
Scissors
Scraper or Squeegee Tool
Surface to Apply Vinyl (e.g., mugs, glass, wood, canvas, walls)
Step-by-Step Guide to Crafting with Adhesive Vinyl
Designing the Project
Begin by creating or selecting a design using design software compatible with your cutting machine. Keep in mind the size and dimensions of your project surface and adjust the design accordingly.
Cutting the Vinyl
Load the adhesive vinyl sheet into your cutting machine and follow the machine's instructions to cut the design. Make sure to select the appropriate material setting for the type of vinyl you're using.
Weeding the Design
Carefully weed out the excess vinyl from the design using a weeding tool. This process involves removing the parts of the vinyl that are not part of the final design.
Applying Transfer Tape
Cut a piece of transfer tape slightly larger than your vinyl design. Gently place the transfer tape over the weeded vinyl and press it down using a scraper tool to ensure the vinyl adheres to the transfer tape.
Applying the Vinyl
Position the transfer tape with the vinyl design onto the desired surface. Use the scraper tool to smooth out any air bubbles and ensure a secure adhesion. Slowly peel off the transfer tape, leaving the vinyl design on the surface.
How To Work With Holographic Adhesive Vinyl?
More videos about adhesive vinyl by Yesion, please follow our youtube to learn.
Tips for Successful Adhesive Vinyl Projects
Crafting with adhesive vinyl can be a rewarding experience with these helpful tips:
Choosing the Right Vinyl Type
Select the appropriate type of vinyl for your project. Removable vinyl is best for temporary applications, while permanent vinyl works well for long-lasting projects.
Cleaning and Preparing the Surface
Thoroughly clean and dry the surface before applying the vinyl to ensure a smooth and even adhesion.
Handling Tricky Designs
For intricate designs, work slowly and carefully during the weeding process to avoid damaging the vinyl.
Removing Air Bubbles
When applying the vinyl, use a scraper tool to remove any air bubbles and ensure a seamless finish.
Sealing the Vinyl (Optional)
For projects that may be exposed to water or frequent handling, consider using a vinyl sealant to protect the design and extend its lifespan.
Project Ideas for Adhesive Vinyl
Get creative with adhesive vinyl and try out these fun project ideas:
Personalized Home Decor
Add a personal touch to your living space with custom wall decals, picture frames, or decorative signs. More creative ideas, please visit the blog 10 Ways to Transform Your Home Decor With Adhesive Vinyl to learn.
Custom Drinkware
Create unique and stylish personalized mugs, water bottles, or wine glasses.
DIY Gifts
Make thoughtful and one-of-a-kind gifts for friends and family, such as personalized keychains or custom notebooks.
Party and Event Decorations
Craft festive banners, party favors, or table settings for birthdays, weddings, or other special occasions.
What adhesive vinyl does YESION factory supply?
At Yesion, We offer adhesive vinyl in more than 10 finishes, each type will bring a different visual sense to your DIY project:
Color-Changing adhesive Vinyl: Color-changing vinyl is a fascinating type of sticker that shifts its color depending on the angle of view or the surrounding temperature. It adds a dynamic and eye-catching element to any design.
Holographic adhesive Vinyl: Holographic vinyl features a prismatic or iridescent effect that creates a stunning rainbow-like appearance. It reflects light in various colors, making it an excellent choice for adding a touch of magic and allure to stickers.
Glitter adhesive Vinyl: Glitter vinyl is perfect for those who love a touch of sparkle and glam in their designs. It has tiny glitter particles embedded in the material, creating a shimmering and dazzling effect.
Buffalo Plaid adhesive Vinyl: Buffalo plaid vinyl is characterized by its classic checkered pattern, reminiscent of a rustic and cozy country style. It adds a charming and timeless look to stickers.
Reflective Vinyl: Reflective vinyl is designed to reflect light when exposed to it, making it ideal for safety and visibility purposes. It is commonly used for stickers on bicycles, helmets, or traffic signs.
Glow-in-the-Dark Vinyl: Glow-in-the-dark vinyl is a fun and playful option that emits a soft glow after being exposed to light. It is perfect for stickers used in low-light conditions or as decorative elements for children's rooms.
In addition to the mentioned types, there are many other varieties of engraved stickers available, for more types of adhesive vinyl, please visit our adhesive vinyl products.
Crafting with adhesive vinyl is a delightful way to unleash your creativity and customize everyday items or gifts with your personal touch. These stickers are commonly used for personalizing items, crafting projects, promotional materials, and decorative purposes, allowing individuals to add a personal and stylish touch to their belongings and creations. Whether you're a beginner or a seasoned crafter, adhesive vinyl projects offer endless possibilities for expression and enjoyment.
Related: