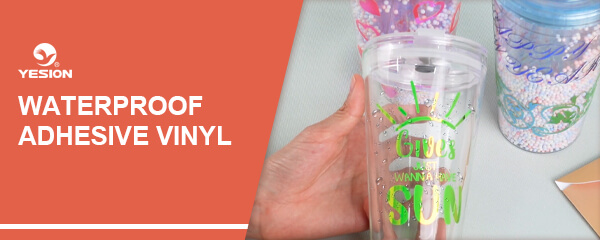 Is Adhesive Vinyl Waterproof? Debunking the Myth
2023-04-19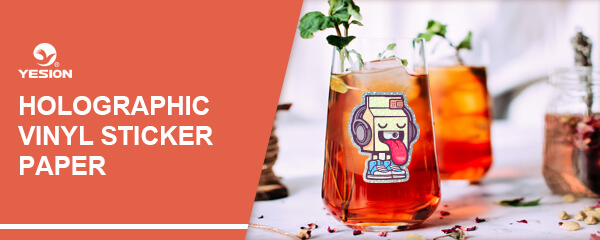 Is a vinyl sticker business profitable?
2023-04-25
As a China permanent adhesive vinyl supplier, we understand that finding the best permanent outdoor vinyl for Cricut and Silhouette can be a challenge. With so many options on the market, it can be difficult to determine which one will work best for your particular project. However, we have found that our permanent outdoor vinyl is a great option for those looking for a high-quality, durable vinyl that is perfect for use with Cricut and Silhouette machines.
What is Permanent Outdoor Vinyl?
Permanent outdoor vinyl is a type of vinyl that is designed to withstand harsh weather conditions and long-term exposure to the elements. It is typically used for outdoor signage, car decals, windows, and other applications that require a long-lasting, durable vinyl that can withstand the elements. Permanent outdoor vinyl is different from removable vinyl, which is designed to be easily removed without damaging surfaces.
Why Choose Yesion Permanent Outdoor Vinyl?
At Yesion, we understand the importance of quality when it comes to vinyl. That's why we have developed a permanent outdoor vinyl that is specifically designed to withstand the elements and last for years. Our permanent outdoor vinyl is made from high-quality materials that are UV-resistant and waterproof, ensuring that your designs stay vibrant and clear no matter what Mother Nature throws at them.
In addition to its durability, our Yesion permanent outdoor vinyl is also compatible with both Cricut and Silhouette machines, making it a versatile option for all your vinyl cutting needs. It is available in a variety of colors and finishes, including matte and glossy, allowing you to create custom designs that truly stand out.
Different Types of Permanent Vinyl
Permanent vinyl is a popular material used for a variety of crafting projects, particularly in the production of signs and decals. Here are some of the different types of permanent vinyl available:
Brushed Glitter Adhesive Vinyl,Brushed Holographic Sticker Vinyl,Buffalo Plaid Adhesive Vinyl,Glitter Adhesive Vinyl,Glow In Dark Adhesive Vinyl,Holographic Adhesive Vinyl,Holographic Brushed Adhesive Vinyl,Holographic Bubble Adhesive Vinyl,Holographic Cobblestone Pattern Adhesive Vinyl,Holographic Mosaic Adhesive Vinyl,Holographic Rainbow Adhesive Vinyl,Holographic Semi Clear Opal Adhesive Vinyl,Holographic Shimmer Adhesive Vinyl,Holographic Sparkle Adhesive Vinyl,Holographic Sticker Vinyl,Matte Chrome Adhesive Vinyl,Rainbow Glitter Adhesive Vinyl,Rainbow Stripe Adhesive Vinyl,Reflective Adhesive Vinyl,Temperature Cold Sensitive Adhesive Vinyl,Temperature Hot Sensitive Adhesive Vinyl.
These are just a few of the different types of permanent vinyl available, and each one has its own unique properties and uses. When choosing a adhesive vinyl for your project, consider the finish you want, the color and pattern options available, and the durability of the material. To learn more about adhesive vinyl product details by YESION factory, please visit our website or contact us anytime, We are at your service 7*24 hours.
How to Use Yesion Permanent Outdoor Vinyl with Cricut and Silhouette?
Using our Yesion permanent outdoor vinyl with your Cricut or Silhouette machine is simple. Here's how to get started:
Start by creating your design in your preferred design software, such as Cricut Design Space or Silhouette Studio.
Load your Yesion permanent outdoor vinyl onto your cutting mat, making sure that it is lined up correctly and free of any wrinkles or bubbles.
Set your machine to the appropriate settings for cutting permanent outdoor vinyl. These settings will vary depending on your machine and the type of vinyl you are using, so be sure to consult your machine's manual for guidance.
Once your machine is set up, cut your design using the appropriate settings.
After your design is cut, carefully weed away any excess vinyl using a weeding tool.
Finally, use transfer tape to transfer your design onto your desired surface.
With these simple steps, you can create custom designs that will withstand the test of time and the elements.
This is a video about YESION Adhesive Vinyl Decal with Cricut Joy, you can follow our youtube to learn more adhesive sticker vinyl tutorial.
When it comes to finding the best permanent outdoor vinyl for Cricut and Silhouette machines, Yesion permanent outdoor vinyl is a top choice. Its durability, versatility, and compatibility with both machines make it an excellent option for all your outdoor vinyl cutting needs. So why not give it a try and see for yourself how our Yesion permanent outdoor vinyl can elevate your next project?
More post about vinyl
If you're interested in learning about other different types of adhesive vinyl, take a look at my post to 3 types of glitter self adhesive vinyls. There I discuss the Features of the 3 glitter adhesive vinyl for cricut. You can also learn more about recommend 5 holographic sticker vinyl for you,decorate your projects with these attractive craft adhesive vinyls.
Let me know if you have any questions, I'd love to hear from you! I hope your adhesive vinyl business in local is getting more and more popular.