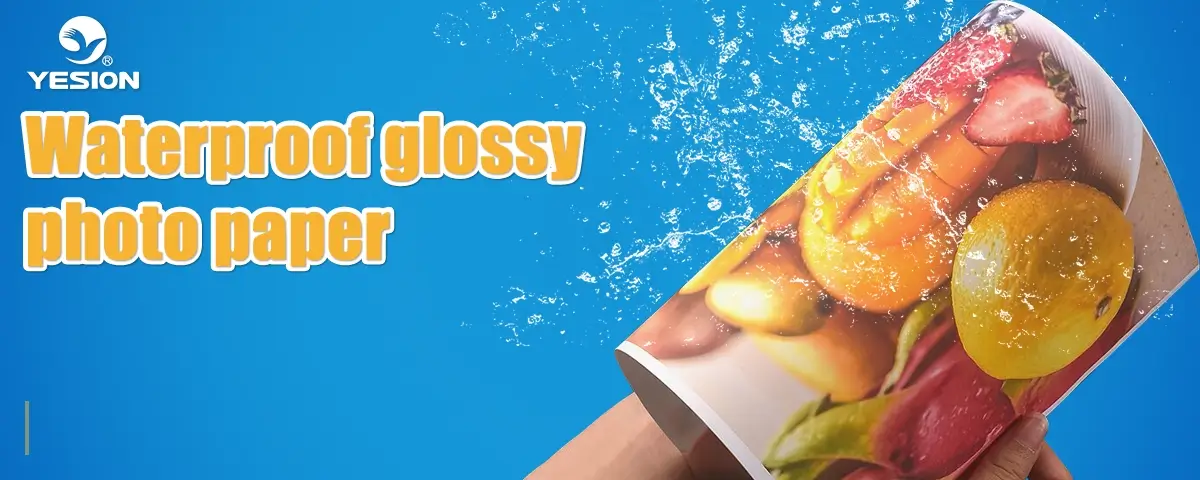 How to use RC glossy photo paper in right ways?
2022-08-11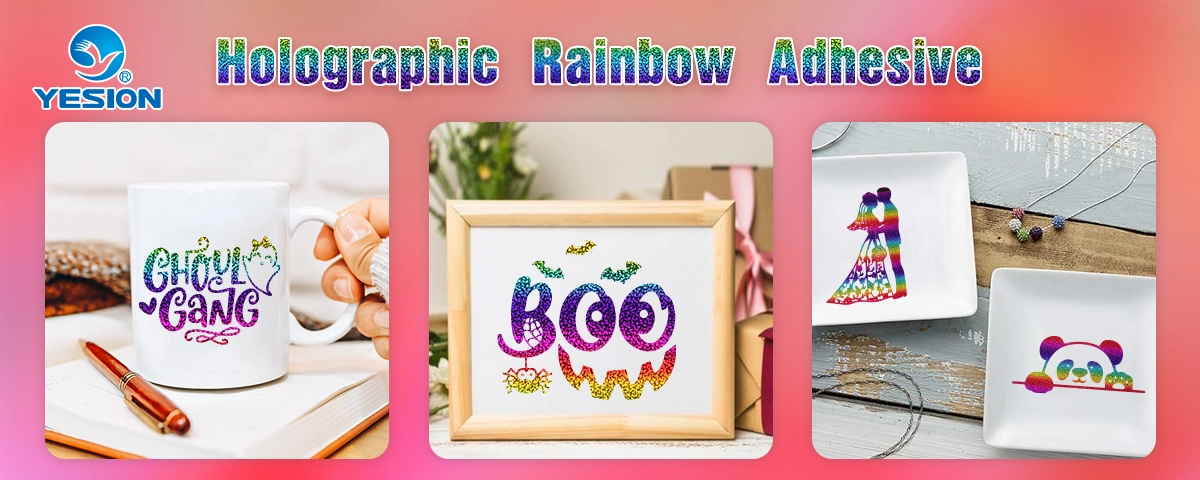 3 tpyes of rainbow permanent vinyl by Yesion manufacturer
2022-08-19
Are you tired of poor packaging, inconsistent sizing, and a customer support team that isn't there when you need them? Choose YESION glitter sticker vinyl, we're here for you.Craftable Glitter Adhesive Vinyl Sheets & Rolls By YESION have 3 types according to colors:Brushed Glitter Adhesive Vinyl,Glitter Adhesive Vinyl,Rainbow Glitter Adhesive Vinyl.
YESION permanent glitter adhesive vinyl is perfect for your crafting needs. Our glitter self adhesive vinyl sheets are compatible with all craft cutters, including the Cricut, Silhouette, Xyron, Craft ROBO, Graphtec, and more. This is a high glitter finish self adhesive vinyl, perfect for use on smooth non-textured solid surfaces such as metal, glass, windows, ceramic, walls, laptops, and more. Manufactured in China, this permanent glitter vinyl is a high quality permanent craft vinyl with consistent results. This glitter adhesive vinyl has a glitter finish that truly stands out from the competition.
Features of glitter adhesive vinyl rolls &sheets for cricut
Finish: Glitter
Waterproof
Hand-wash safe
Adhesive: Solvent-based, Permanent
Sheet Size: 12″ x 12″
Roll Size:12inchx5ft
Sheets prices and sold individually, for glitter series we also have rainbow glitter adhesive vinyl, and brushed glitter adhesive vinyl with colourful option for you to choose from.If you are interested in these two permanent craft vinyls , you can visit the product page to learn more.
Due to the glitter adhesive vinyl surface is rough, when you are working on it, we recommend use high stickness transfer tape to finish the transfer.
YESION adhesive vinyl factory is from China,and manufactures and wholesales various styles of permanent craft vinyl stickers product series. If you are interested in becoming our agent or distributor,please contact us,we will send you FREE SAMPLE for test.