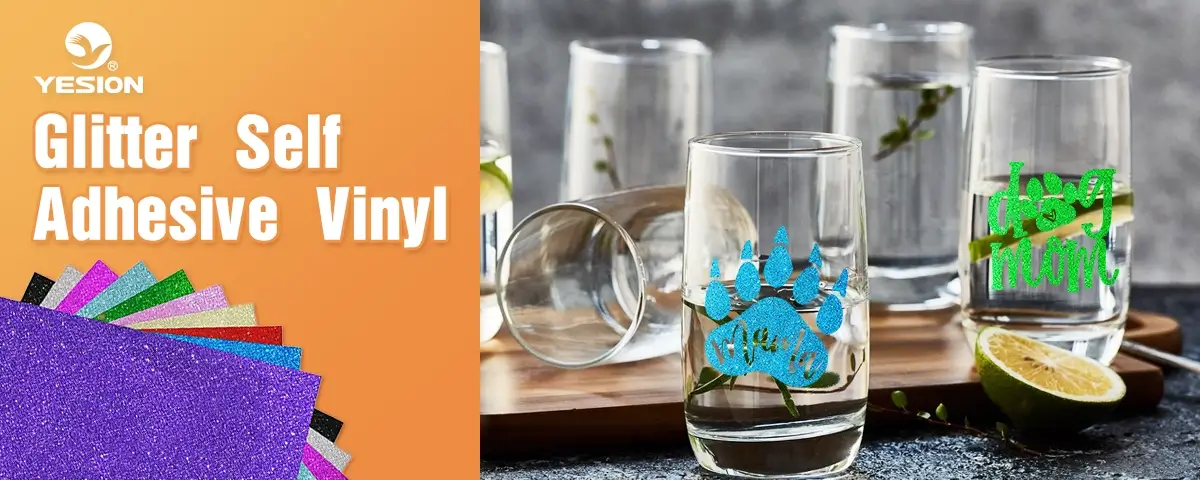 3 types of glitter self adhesive vinyls by YESION factory
2022-08-17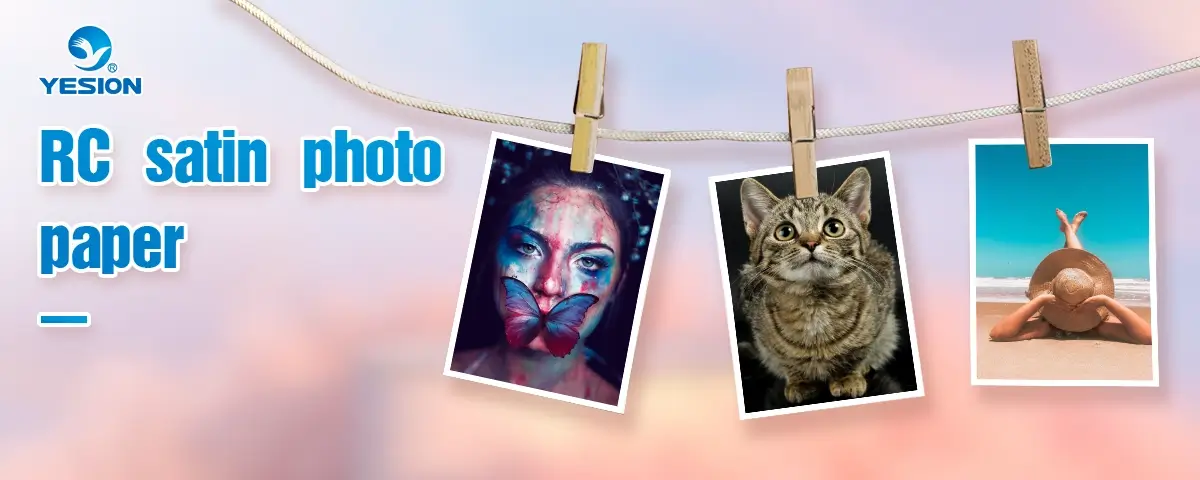 RC satin photo paper by Yesion factory
2022-08-24
Rainbow permanent vinyl by Yesion permanent adhesive vinyl factory has 3 types,including Rainbow Glitter Adhesive Vinyl,Holographic Rainbow Adhesive Vinyl,Rainbow Stripe Adhesive Vinyl. Each series is available in sheet and roll sizes.You can view the products in details on our website.But they all have common characteristics,the following is a detailed introduction about them.
Yesion Rainbow permanent vinyl is waterproof
Add some flair to your next project with Yesion permanent vinyl, exclusive patterns! Each 12″x12″ vinyl sheet and roll size. Our rainbow permanent vinyl is waterproof and has a permanent adhesive that will remain vibrant and beautiful for up to 1 year outdoors.You can increase the longevity of your vinyl outdoors by applying a laminate over the top to provide UV and abrasion protection.
Yesion Rainbow adhesive vinyl is easy to apply
We have a different color providing you plenty of choice to design your project and coordinate it with the surroundings. The rainbow adhesive vinyl is durable and long-lasting, and the colors will not fade. Cutting and weeding it is a breeze. It is compatible with all craft cutters, die cutters, and sign plotters for art and crafts. It can also be cut with a craft knife or scissors. The film is backed by a strong adhesive that makes it adhere securely to any smooth, clean and dry surface such as glass, plastic, metal, ceramic, and wood. You can cut with confidence without mirroring your image knowing that your design will not tear or warp as you work. After weeding off the extra vinyl, gently put transfer paper on the design and use a scraper to remove creases or air bubbles. Stick it to the required surface and slowly remove the transfer paper. The process is as simple as that.
Rainbow Adhesive Vinyl has wide range of applications
Rainbow Adhesive Vinyl is perfect for all your projects. It can be used in both indoor and outdoor applications, For surfaces you want to lift up and revamp, Rainbow Adhesive Vinyl is the best choice. You can easily create decals, media covers, labels, window decor, and other DIY projects. You can reinvigorate your home decor by applying it to glass, mirror, ceramic, tiles, picture frames, scrapbook, drinking utensils and more. There is simply no dearth of ideas!
Yesion is a professional permanent adhesive vinyl supplier from China.We not wholesale high quality adhesive vinyl at affordable price,but photo paper,transfer paper are also our hot sale products.If you prefer to become our local agent or distributor,please feel free to contact us,we are always at your service.FREE sample for your testing.