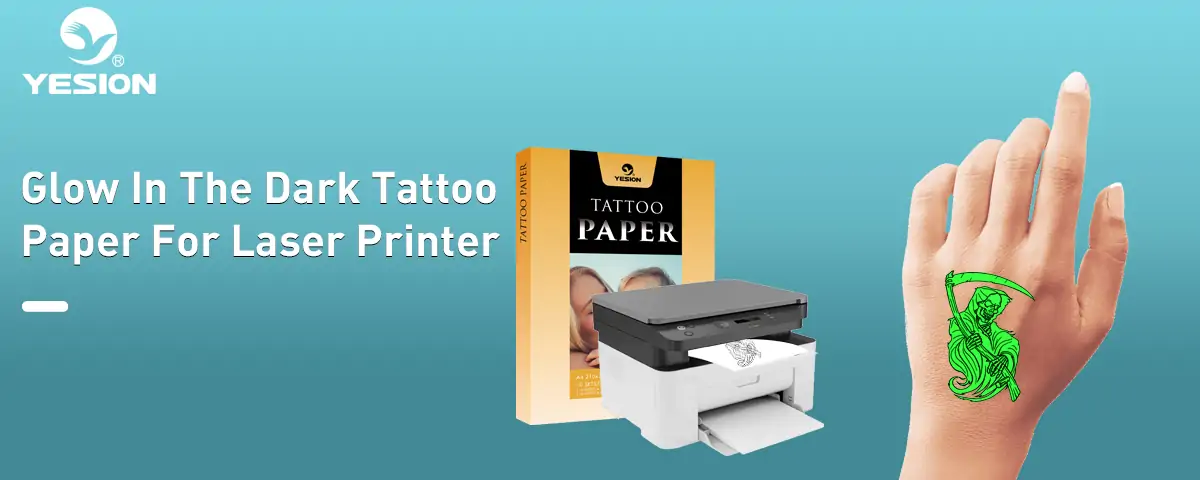 What kind of paper is used for temporary tattoos?
2022-10-03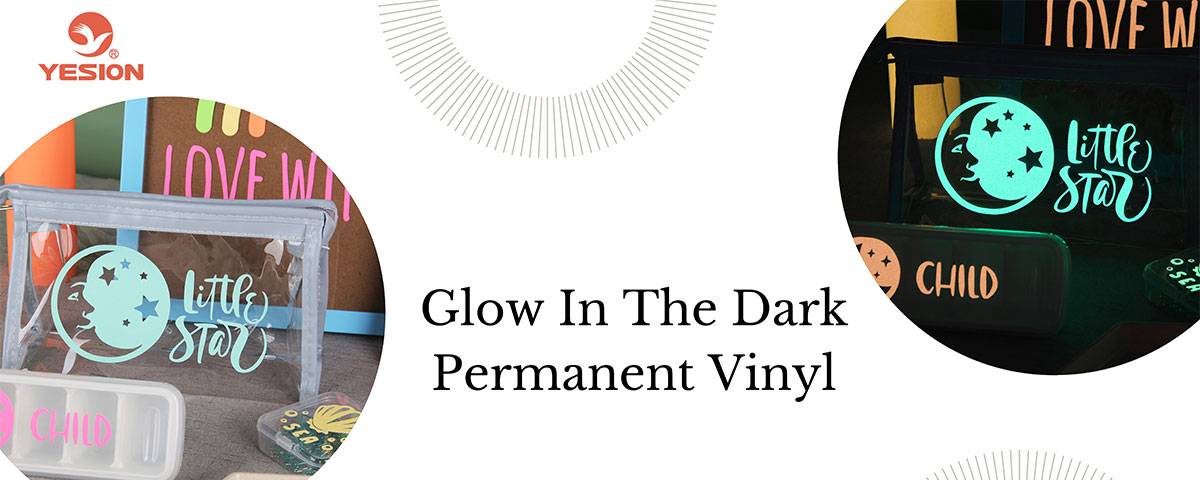 Glow in the dark permanent vinyl
2022-10-11
Yes, we need to choose laser type paper if you have an HP laser printer.So I think you should choose our tattoo paper for laser printer for your project.
How can I print my own tattoo?
Choose the picture yuo like, print it out, the tattoo transfer paper type should choose "label", print quality choose" standard".
Then Start with clean, dry skin. Temporary tattoos are made with water-based ink, which means that they're repelled by skin's natural oils. Carefully clean the area you want to decorate with soap and water, and pat it dry with a paper towel.
If you're very sweaty, rubbing alcohol can help cut the grease. Pour a little onto a cotton ball, and then wipe it on the area. Don't do this every day, though–you could dry out your skin.
Make the transfer film lay on the tattoo printing paper, cut the image you like,
Peel off the clear backing. At this point, your tattoo is protected by a thin layer of clear plastic. Carefully pick this off. You should be able to see the brightly-colored, mirror-image version of the tattoo you're planning to apply to your skin.
From now on, the side with the ink, that was protected by clear plastic, will be called the face side.
Place the image face side down on your skin. Confirm that you want to apply the tattoo to the spot you just cleaned, then place the face side against your skin. Don't wiggle it around. Just hold it firmly in place while you move on to the next step.
Press a damp cloth or sponge over the printable temporary tattoo paper. Take a piece of fabric or a sponge that is neither bone dry nor soaking wet, and push it firmly against the backing of your tattoo. Hold it in place, and don't let it slip around, even if it wants to.
Hold for at least 60 seconds. To get the most complete image, you'll need a bit of patience. Don't even think about removing the cloth or the temporary tattoo paper backing from your arm until a full minute has passed. While you're sitting, try to move as little as possible.
Gently peel off the tattoo paper. Start by lifting a single corner of the backing in order to peek at the tattoo. If the image looks weird, or isn't sticking to your skin, put the cloth or sponge back on and wait for another 30 seconds. If it does look good, then continue to slowly peel off the paper.
Wait for the tattoo to dry. Keep being patient for around ten minutes. Resist the urge to poke your temporary tattoo. It's best to sit reasonably still and not flex too much, to avoid wrinkling or smearing the tattoo, as well.
If you have any doubts about the use of our tattoo paper, please feel free to ask and we will serve you patiently.Yesion is a China photo paper manufacturer,tattoo paper,transfer paper and other more transfer consumables are also provided.We are recruiting agents all over the world,if you want to do business in transfer consumables; We offer you factory price and free samples to test.