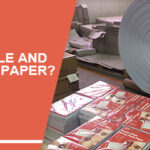 How to Handle and Store Photo Paper?
2023-10-20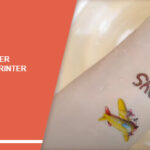 4 Different Effects of Temporary Tattoo Paper for Inkjet and Laser
2023-10-31
Materials Needed
To get started, you will need the following materials:
Inkjet Printer: Ensure that your printer is compatible with the tattoo paper you plan to use. Most standard inkjet printers will work fine.
Tattoo Paper: Purchase tattoo paper designed for inkjet printers. This paper typically includes adhesive and a protective sheet.
Design Software: Use graphic design software or any program that allows you to create or modify your desired tattoo design.
Clear Adhesive Film: This film is used to protect and seal the tattoo once it is printed and applied to the skin.
Scissors: You will need scissors to cut out your tattoo design. If you have a cutting plotter, you can also perfectly cut out your design.
Water and a Cloth: These are used to apply and remove the tattoo.
Step-by-Step Process
Now that you have gathered your materials, follow these steps to create your temporary tattoo:
Design your tattoo: Use graphic design software or any program of your choice to create or modify the design you want for your temporary tattoo. Be creative and ensure that the design fits within the dimensions of your tattoo paper.
Print your design: Load the tattoo paper into your inkjet printer, making sure that you are printing on the adhesive side. Print your design onto the tattoo paper, following the printer's instructions.
Apply adhesive film: Once the ink has dried, carefully apply the clear adhesive film (included with the tattoo paper) over the printed design. This film will protect and seal the tattoo, ensuring it stays intact during application and while on the skin.
Cut out your tattoo: Use scissors to cut out your tattoo design, leaving a small border around the edges. Ensure that you remove any excess adhesive film as well.
Prepare your skin: Clean and dry the area of skin where you want to apply the tattoo. Make sure the skin is free from oils, lotions, or any other substances that may interfere with the adhesive.
Apply the tattoo: Remove the protective sheet from the adhesive side of the tattoo paper. Carefully place the tattoo onto your skin, adhesive side down. Press it firmly to ensure good adhesion.
Wet and remove the backing: Take a damp cloth and gently press it onto the tattoo paper, ensuring it is completely saturated. Hold the cloth on the tattoo for about 30 seconds. Slowly and carefully peel off the tattoo paper backing, starting from one corner. If the tattoo hasn't transferred completely, press the cloth on the remaining areas for a few more seconds.
Allow it to dry: Once the tattoo is applied, allow it to dry completely before touching or applying any lotions or oils. This will ensure that the tattoo stays intact and lasts as long as possible.
How To Use Yesion inkjet Temporary Tattoo Paper To Create Your Own Personalized Tattoos?
Tips for Best Results
Choose a design with bold lines and minimal shading for better visibility and transfer onto the skin.
Test your tattoo paper and printer settings on a small piece of paper before printing the final design to ensure optimal results.
Ensure that the skin is clean and dry before applying the tattoo to maximize adhesion.
Avoid stretching or moving the skin excessively while applying the tattoo to prevent smudging or distortion.
Apply a thin layer of baby powder or translucent setting powder over the tattoo once it is dry to increase its longevity and prevent smudging.
Temporary Tattoo Duration
The duration of a temporary tattoo created with an inkjet printer can vary depending on several factors, including the quality of the tattoo paper, application technique, and individual skin type. On average, these tattoos can last anywhere from a few days to a week. However, they may start to fade or wear off sooner if exposed to water, friction, or excessive sweating.
How to choose the best Tattoo Paper Suppliers for your business?
When looking for a tattoo paper suppliers, there are several factors to consider to ensure that you are getting a high-quality product that meets your needs. Here are some key considerations:
1. Paper Quality
The quality of tattoo paper is crucial in achieving a clear and vibrant temporary tattoo. Look for suppliers that offer high-quality paper that is specifically designed for tattoo printing. The paper should be smooth, durable, and capable of holding the ink without smudging or bleeding.
2. Printer Compatibility
Check if the tattoo paper is compatible with your printer type. Some tattoo papers are designed for inkjet printers, while others are suitable for laser printers. Make sure to choose a supplier that offers the appropriate paper for your specific printer model to ensure optimal printing results.
3. Adhesive Strength
Consider the adhesive strength of the tattoo paper. A good tattoo paper should have a strong adhesive that allows the temporary tattoo to adhere to the skin firmly but can be easily removed when desired. It should be skin-safe and hypoallergenic to prevent any adverse reactions.
4. Ink Compatibility
Ensure that the tattoo paper is compatible with the ink you plan to use. Different inks may have different properties, such as water-based or alcohol-based, and not all tattoo papers are suitable for every type of ink. Check with the manufacturer to confirm ink compatibility before making a purchase.
5. Size and Quantity Options
Consider the size and quantity options provided by the supplier. Tattoo paper comes in various sizes, ranging from small designs to full-page sheets. Depending on your needs, choose a supplier that offers the sizes and quantities that suit your requirements.
6. Reviews and Reputation
Do some research on the supplier's reputation and read customer reviews. Look for suppliers with positive feedback regarding their product quality, customer service, and timely delivery. This will give you confidence in choosing a reliable supplier that meets your expectations.
Write at the end
Choosing the right tattoo paper supplier is essential to ensure that you achieve high-quality temporary tattoos with vibrant colors and durability. If you are looking for a reliable Chinese tattoo paper supplier for your business, YESION is your best choice, we can provide free samples for you to test before buying products in bulk.
Related:
Do temporary tattoos wash off?
How long does a temporary paper tattoo last?