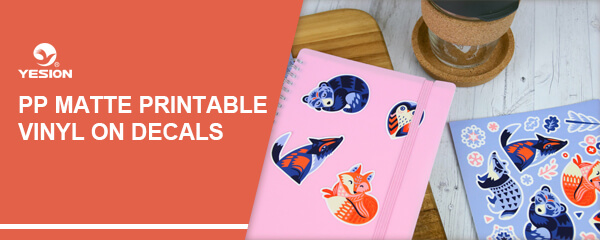 Discover High-Quality PP Matte Printable Vinyl
2023-05-26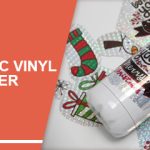 Holographic Vinyl Sticker Paper: Adding Shine to Your Designs
2023-06-02
If you're looking to add a unique and personalized touch to your designs, PET printable vinyl sticker papers are a fantastic option to consider. These versatile sticker papers allow you to unleash your creativity and customize a wide range of surfaces, including laptops, water bottles, walls, and more. In this comprehensive guide, we will explore the benefits of PET printable vinyl sticker papers, how to effectively use them, and the endless possibilities they offer for design enthusiasts.
Benefits of PET Printable Vinyl Sticker Papers
Durability and Longevity
PET (Polyethylene Terephthalate) printable vinyl sticker papers are known for their exceptional durability. They are resistant to water, UV rays, and general wear and tear, making them perfect for both indoor and outdoor applications. These sticker papers can maintain their vibrant colors and adhesive properties over time, ensuring your designs stay intact for a long-lasting impact.
Versatile Applications
PET printable vinyl sticker papers can be applied to a variety of surfaces, such as glass, metal, plastic, and even fabric. This versatility opens up a world of possibilities for customization, allowing you to transform ordinary objects into unique works of art. Whether you're designing custom labels, decals, or stickers for personal or business use, these sticker papers offer endless creative opportunities.
Easy to Use
Using PET printable vinyl sticker papers is simple and convenient. All you need is a printer, a design software, and a cutting tool. Print your designs onto the sticker paper, cut them to the desired shape, and apply them to the desired surface. The adhesive backing ensures a secure bond, and the sticker papers can be easily repositioned during application. This user-friendly process makes it accessible to design professionals and DIY enthusiasts alike.
Tips for Effective Use of PET Printable Vinyl Sticker Papers
Design Considerations
Before printing your designs, consider the size, resolution, and color scheme. High-resolution images or vector graphics will ensure clarity and sharpness. Choose colors that align with your design's purpose and target audience to create visually appealing stickers.
Printer and Ink Compatibility
To achieve optimal results, use a printer that supports printable vinyl sticker papers and offers excellent color reproduction. Ensure your printer settings are adjusted for the vinyl material. Additionally, make sure to use ink that is compatible with PET sticker papers to prevent smudging or fading.
Cutting Techniques
Precise cutting is essential for clean and professional-looking stickers. Use a cutting machine or precision knife to cut the sticker papers along the desired contours. Take your time to ensure accuracy, especially for intricate designs.
Tips for Successful Designs
Keep your designs simple and eye-catching, avoiding clutter and excessive detail.
Experiment with different shapes, sizes, and textures to create visual interest.
Incorporate your brand elements, such as logos or slogans, for a professional touch.
Consider adding a clear laminate or protective coating to enhance the durability and longevity of the stickers.
PET printable vinyl sticker papers offer a fantastic way to enhance your designs and add a personal touch to various items. With their durability, versatility, and ease of use, these sticker papers are a valuable tool for design enthusiasts. Whether you're a professional designer or a DIY enthusiast, PET printable vinyl sticker papers allow you to unleash your creativity and make your designs truly stand out. So, get started with PET printable vinyl sticker papers and let your imagination run wild!
Yesion factory offers a wide range of printable vinyl sticker papers options to cater to your creative needs. Whether you're looking for glossy, matte, clear, or specialized sticker papers like heat transfer or sublimation transfer, Yesion has you covered. Experiment with different types to enhance your designs and create personalized products, labels, or decorations that truly stand out. With Yesion's high-quality sticker papers, your imagination is the only limit to what you can achieve!