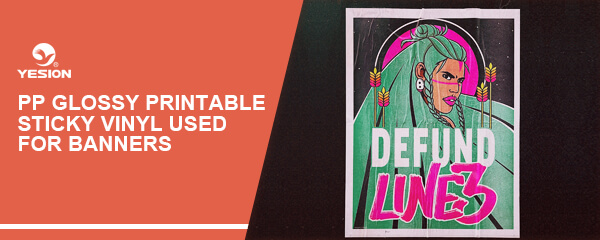 Unleash Your Creativity with PP Glossy Printable Sticky Vinyl
2023-05-23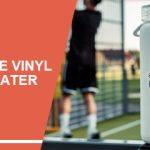 Enhance Your Designs with PET Printable Vinyl Stickers
2023-05-30
In today's digital age, printing high-quality graphics and designs has become easier than ever. Whether you're a professional artist, a small business owner, or a crafting enthusiast, finding the right printing materials is crucial for achieving excellent results. This blog post explores the benefits of using high-quality PP matte printable vinyl, offering you an in-depth understanding of its features and how it can help you create stunning prints effortlessly.
What is PP Matte Printable Vinyl?
PP matte printable vinyl is a versatile printing material that combines the durability of polypropylene with a matte finish. It is specifically designed for use with inkjet printers, allowing you to print vibrant and detailed designs directly onto the vinyl surface. This material is commonly used for creating labels, stickers, decals, and various other graphics.
Advantages of PP Matte Printable Vinyl
Exceptional Print Quality: PP matte printable vinyl delivers excellent print quality with vibrant colors and sharp details. Its matte finish eliminates glare and reflections, ensuring your prints look professional and visually appealing.
Durability: This vinyl is highly durable, making it suitable for both indoor and outdoor applications. It resists water, scratches, and fading, ensuring that your prints maintain their quality over time.
Easy Application: PP matte printable vinyl is self-adhesive, making it easy to apply to various surfaces such as glass, plastic, metal and paper. Its adhesive backing allows for bubble-free and hassle-free installation.
Versatility: With PP matte printable vinyl, you can unleash your creativity and explore a wide range of applications. Whether you're creating custom stickers for your business, personalized laptop skins, or vibrant wall decals, this vinyl can meet your diverse printing needs.
How to Choose the Right PP Matte Printable Vinyl?
When selecting PP matte printable vinyl, consider the following factors:
Printer Compatibility: Ensure that the vinyl is compatible with your inkjet printer model. Check the manufacturer's recommendations or product specifications to confirm compatibility.
Thickness: The thickness of our PP matte printable vinyl is 220um.
Size and Quantity: Determine the size and quantity of vinyl sheets that align with your printing requirements. Consider purchasing in bulk to save costs in the long run.
Tips for Printing on PP Matte Vinyl
Adjust Printer Settings: Optimize your printer settings to achieve the best results. Select the appropriate print quality, paper type, and color settings for your specific vinyl.
Allow Sufficient Drying Time: After printing, give the ink enough time to dry completely before handling or applying any protective coatings. This will prevent smudging or damaging the prints.
Test Prints: Before printing a large batch, it's always recommended to perform test prints to ensure the colors and quality meet your expectations.
why choose Yesion sticker vinyl as your supplier?
When it comes to choosing a reliable supplier for your printable vinyl needs, Yesion sticker vinyl stands out as a top choice. Here are a few reasons why you should consider Yesion vinyl as your supplier:
Superior Quality: Yesion vinyl is renowned for its high-quality materials. They prioritize the production of premium printable vinyl that delivers exceptional print results. Their vinyl is designed to produce vibrant colors, sharp details, and excellent adhesion, ensuring your prints stand out.
Extensive Product Range: Yesion offers a diverse range of printable vinyl options to cater to various applications and preferences. Whether you're looking for PP matte printable vinyl, glossy vinyl, adhesive vinyl, or even heat transfer vinyl, Yesion has a comprehensive selection to meet your specific needs.
Wide Compatibility: Yesion vinyl is compatible with most inkjet printers, providing convenience and flexibility for users. Whether you have a popular inkjet printer model or a lesser-known one, you can trust that Yesion vinyl will work seamlessly with your machine.
Durability and Longevity: Yesion vinyl is crafted using durable materials that are designed to withstand various conditions. Their vinyl is resistant to water, scratches, and fading, ensuring that your prints maintain their quality and longevity, whether they're displayed indoors or outdoors.
Ease of Use: Yesion vinyl is user-friendly, making it suitable for both beginners and experienced users. The vinyl sheets are designed for easy handling, application, and removal. The adhesive backing ensures bubble-free installations, saving you time and effort.
Excellent Customer Service: Yesion is known for its dedication to customer satisfaction. They provide reliable customer support, addressing any inquiries or concerns promptly. Whether you need assistance with product selection or troubleshooting, their knowledgeable team is ready to assist you.
Competitive Pricing: Yesion offers competitive pricing for their printable vinyl products. They provide value for money without compromising on quality. Additionally, bulk purchasing options are available, allowing you to save costs when buying larger quantities.
By choosing Yesion vinyl as your supplier, you can have confidence in the quality of the products, the wide selection available, and the support provided. Their commitment to excellence ensures that you can create stunning prints with ease using their reliable printable vinyl.
Related post:
Printable Vinyl Sticker Paper-PP sticker vinyl
Unleash Your Creativity with PP Glossy Printable Sticky Vinyl