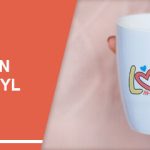 Sublimation sticker vinyl: Your Complete DIY Guide
2023-06-16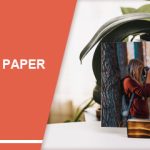 The Importance of Choosing Right Glossy Printing Photo Paper
2023-06-27
What are Decals?
Hey there, little artist! Have you ever seen those cool stickers on toys, model cars, or even your favorite water bottle? Well, those are called decals! Decals are like magical pictures that you can stick onto different things to make them look super awesome. Today, I'll show you how to print decals using something called waterslide decal paper. It's going to be so much fun!
What You Will Need
Before we get started, let's gather all the things we need to print our decals. Don't worry; it's not a lot! Here's what you'll need:
A computer or a tablet with a printer
Waterslide decal paper (you can buy it at from YESION)
Scissors to cut out your decals
A bowl of water
Some paper towels to dry your decals
Now that we have everything ready, let's move on to the next step!
Step 1: Choose Your Design
Think about what kind of picture or design you want to turn into a decal. It could be your favorite superhero, a cute animal, or even a colorful rainbow! You can draw your design on a piece of paper or find a picture online. Ask a grown-up to help you if you need to use the computer to find a design.
Step 2: Print the Decal
Now, let's bring our design to life by printing it on the waterslide decal paper. Ask a grown-up to help you load the decal paper into the printer. Open your design on the computer and click on the print button. The printer will magically transfer your design onto the special paper, making it look like a real decal!
Step 3: Prepare the Waterslide Decal Paper
After printing your design, it's time to get the waterslide decal paper ready. Ask a grown-up to help you cut out the decal from the sheet of paper. Make sure you leave a small border around the design so it's easier to handle.
Step 4: Cut Out the Decal
Carefully cut around the edges of your printed design using the scissors. Take your time and be extra careful not to cut yourself. If you need help, don't hesitate to ask a grown-up for assistance.
Step 5: Soak the Decal
Now, it's time to get your decal wet! Fill a bowl with water and gently place the decal into the water, design side up. Leave it in the water for about 30 seconds or until you see the decal start to slide off the backing paper.
Step 6: Apply the Decal
Once your decal is nice and wet, take it out of the water and carefully slide it onto the object you want to decorate. It could be a toy, a model car, or even a mug. Make sure to position it exactly where you want it. You can gently slide the decal into place using your fingers or a soft brush.
Step 7: Let it Dry
Now that you've applied the decal, it's time to let it dry. Put your decorated object in a safe place and wait for the decal to dry completely. It may take a few hours, but be patient. Once it's dry, your decal will stick to the object like magic!
If you still have questions about this process, you can watch YESION video: This video is about How to apply water slide decal transfer paper on glass mug?
Tips for Success
Here are some tips to make your decal printing adventure even more awesome:
Ask a grown-up to help you with the cutting and printing parts.
If your decal doesn't slide off the backing paper easily, you can gently rub it with a wet sponge or your finger to help it along.
Make sure the object you're applying the decal to is clean and dry. This will help the decal stick better.
If you want your decal to last longer, you can give it a coat of clear varnish or Mod Podge after it dries. It will protect the decal and make it shiny!
Frequently Asked Questions (FAQs)
FAQ 1: What is a decal?
A decal is a special kind of sticker that you can put on different things, like toys or water bottles, to make them look cool and colorful. It's like adding a little piece of art to your favorite things!
FAQ 2: Where can I find waterslide decal paper?
You can find waterslide decal paper at craft stores or online. It usually comes in packs, so you'll have plenty of decals to make! If you want to wholesale waterslide decal paper in large quantities, YESION is your most suitable supplier,contact us anytime!
FAQ 3: Can I use waterslide paper with inkjet printer??
Yes. The water transfer paper YESION provides is suitable for laser printers and inkjet printers, you can choose according to your printer type.
FAQ 4: How long does it take for the decal to dry?
It usually takes a few hours for the decal to dry completely. Make sure to leave it in a safe place where it won't get wet or smudged. Patience is key!
FAQ 5: Can I remove the decal if I change my mind?
Yes, you can remove the decal if you change your mind or want to replace it with a new one. Simply peel it off gently, and if there's any residue left, you can clean it with a damp cloth.
You've learned how to print decals on waterslide decal paper. Now you can create your own awesome stickers and decorate your favorite things.