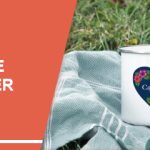 How to Print Decals on Waterslide Decal Paper: Simple Guide for Kids
2023-06-20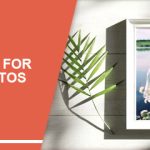 2023 Discover the Best Photo Paper Factory
2023-06-30
In today's digital age, capturing and preserving memories through photography has become easier than ever. With the advancement of technology, printing high-quality photos with photo paper has also become accessible to everyone. However, to ensure that your printed photos truly shine, it is crucial to choose the right glossy photo paper. This article will guide you through the importance of selecting the appropriate paper for printing photos and provide insights into the different aspects to consider when making your choice.
Understanding Glossy Photo Paper
Definition and Characteristics of Glossy Photo Paper
Glossy photo paper is a type of paper specifically designed for printing photographs. It features a shiny, reflective coating that enhances the appearance of printed images. The glossy finish creates vibrant colors, sharp details, and deep contrasts, resulting in stunning, lifelike prints.
How Glossy Photo Paper Enhances the Appearance of Printed Photos
The glossy coating on the photo paper acts as a sealant, protecting the ink from smudging or fading. It also allows the ink to dry quickly, minimizing the risk of smearing during handling. The reflective surface of glossy paper enhances the depth and richness of colors, making the printed photos appear more vibrant and visually appealing.
Different Finishes Available
Glossy photo paper comes in various finishes to suit different preferences and printing needs. Some common finishes include:
High Gloss: This finish offers an ultra-shiny and reflective surface, resulting in highly saturated colors and a striking visual impact.
Semi-Gloss: With a slightly less reflective surface, semi-gloss paper strikes a balance between the vibrant colors of high gloss and a more subdued appearance.
Satin: Satin finish provides a smooth texture with a soft sheen, offering a compromise between the high gloss and matte finishes.
Factors to Consider When Choosing Glossy Photo Paper
To ensure that your printed photos meet your expectations, it is essential to consider the following factors when selecting glossy photo paper:
Paper Weight and Thickness
The weight and thickness of the paper contribute to its durability and overall quality. A higher weight paper, typically measured in grams per square meter (gsm), provides a sturdier feel and reduces the risk of curling or bending. Thicker paper also enhances the tactile experience of holding the printed photos. YESION provides customers with different weights and thicknesses of glossy photo paper, for details, please browse the product page or send an email to consult our sales staff.
Surface Texture and Smoothness
The smoothness of the paper's surface plays a crucial role in the print quality. A smoother surface allows the ink to sit uniformly on the paper, resulting in sharper details and more accurate color reproduction. When selecting glossy photo paper, opt for a surface that is free from texture or irregularities.
Color Reproduction Capabilities
The color reproduction capabilities of the glossy photo paper influence how accurately it can reproduce the colors in your digital files. Look for papers that offer a wide color gamut and excellent color accuracy, ensuring that the printed photos reflect the original image's vibrancy and nuances.
Resistance to Fading and Longevity
Preserving the quality and longevity of printed photos is vital for cherishing memories. Choose glossy photo paper that is resistant to fading and discoloration caused by exposure to light and environmental factors. Acid-free and lignin-free papers are often recommended for long-lasting prints.
Compatibility with Printer
Different printers have varying requirements for optimal print results. Ensure that the glossy photo paper you select is compatible with your printer, especially if you are using an inkjet printer. Inkjet-specific glossy papers are designed to absorb ink effectively and deliver exceptional print quality.Please note that all of YESION photo papers are compatible with most brands of inkjet printers on the market.
Cost Considerations
Consider your budget when choosing glossy photo paper. While premium-quality papers tend to be more expensive, they often offer superior print results. However, there are also budget-friendly options available that can still deliver satisfactory outcomes. Assess your printing needs and find a balance between quality and cost.
Types of Glossy Photo Paper by YESION Factory
YESION Factory offers two primary types of glossy photo paper:
Traditional Resin-Coated (RC) Glossy Paper: This type of glossy paper features a one side surface, Premium grade microporous coated.
Inkjet Glossy Paper: YESION's inkjet glossy papers are specially formulated for use with inkjet printers, ensuring optimal ink absorption and vibrant print results. They are available in both one-sided and two-sided options.
This a video about Yesion one sided glossy photo paper for printing pictures,more products videos,please follow the YOUTUBE.
Tips for Printing Photos on Glossy Paper
To achieve optimal print results on glossy photo paper, consider the following tips:
Preparing Your Digital Files: Ensure that your digital files are of high resolution and properly edited for printing.
Adjusting Printer Settings: Set your printer settings to match the glossy photo paper's specifications, such as paper type and print quality.
Handling and Storing Printed Photos: Avoid touching the printed surface directly to prevent smudging or fingerprints. Store the printed photos in acid-free sleeves or albums to protect them from environmental damage.
Post-Processing Techniques: Explore post-processing techniques to further enhance your glossy prints, such as applying protective sprays or experimenting with different framing options.
In conclusion, selecting the right glossy photo paper is essential for achieving high-quality, visually stunning prints. The glossy coating enhances colors, sharpness, and overall appearance, ensuring that your printed photos truly come to life. By considering factors such as paper weight, surface texture, color reproduction, and longevity, you can make an informed choice that suits your printing needs and budget.
Wholesale best Inkjet glossy photo paper,Yesion is your best partner from China. Experiment with different glossy photo papers and unleash your creativity, as each paper can add a unique touch to your printed photos. Remember, quality paper is an investment in preserving your memories for years to come.