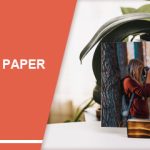 The Importance of Choosing Right Glossy Printing Photo Paper
2023-06-27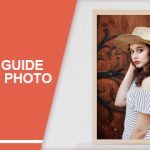 The Ultimate Guide to RC Glossy Photo Paper
2023-07-05
When it comes to choosing the best photo paper for inkjet printers, it's essential to consider the reputation and quality offered by different manufacturers. YESION, a renowned photo paper factory, has gained recognition for producing premium quality products that meet the needs of professional photographers and enthusiasts alike. In this article, we will explore the reasons why YESION stands out among its competitors and why it's an excellent choice for all your printing requirements.
Unparalleled Quality and Performance
Extensive Product Range
YESION offers a diverse range of photo papers tailored to meet various printing preferences. Whether you prefer glossy, matte, or semi-gloss finishes, and RC photo paper, printable adhesive paper, YESION has the perfect option for you. Their comprehensive product line ensures that you can find the ideal photo paper to bring your images to life.
Superior Print Results
YESION's photo papers are engineered to deliver exceptional print results. With advanced coating technology and precise color reproduction, their papers produce vivid and true-to-life images. Whether you're printing landscapes, portraits, or still-life photographs, YESION's photo papers will showcase your artistry in the best possible way.
Durability and Longevity
One of the standout features of YESION's photo papers is their durability. Crafted with high-quality materials, these papers are resistant to fading, moisture, and smudging. This ensures that your prints retain their vibrant colors and sharpness for years to come, preserving your memories and artistic creations.
Compatibility and Ease of Use
YESION's photo papers are designed to be compatible with various inkjet printers, making them a convenient choice for both professional photographers and home users. Their papers are also quick-drying, allowing you to handle and display your prints without any smudging or smearing.
Why choose YESION photo paper factory as your supplier?
Choosing YESION as your photo paper supplier comes with numerous benefits. Here are 10 compelling reasons why YESION should be your top choice:
If you are interested, you can watch the video to learn Yesion photo paper:
Unmatched Quality: YESION is committed to delivering photo papers of exceptional quality, ensuring that your prints showcase vibrant colors, sharp details, and excellent contrast.
Different weights and sizes are available
YESION understands that different printing requirements call for a variety of weights and sizes. They offer a range of options to cater to your specific needs. Here are the some popular  weights and sizes available for your choice:
4×6 inches: This popular size is ideal for smaller prints, making it perfect for personal photo albums, frames, or sharing with friends and family.
5×7 inches: A slightly larger size, well-suited for showcasing your photographs in a more prominent manner. It's great for displaying images on desks, shelves, or in small frames.
8×10 inches: If you prefer larger prints with more impact and detail, YESION offers photo papers in the 8×10 size, perfect for framing and displaying as standalone pieces of art.
A4: YESION also provides A4-sized photo papers, commonly used for professional prints, portfolios, or presentations. The A4 size offers versatility and is compatible with standard printing requirements.
Extensive Product Range: With YESION, you have access to a wide range of digital printing products,including photo papers, transfer papers,sublimation papers,waterslide decal paper, adhesive vinyl, tattoo paper, allowing you to find the perfect DIY porjects for your specific printing needs.
Advanced Coating Technology: YESION employs advanced coating technology in the manufacturing process, resulting in photo papers that offer optimal ink absorption, quick drying, and smudge resistance.
Longevity and Durability: YESION's photo papers are designed to withstand the test of time. They are water-resistant and moisture-resistant, ensuring that your prints retain their quality and colors for years to come.
Professional-Grade Performance: Whether you're a professional photographer or a photography enthusiast, YESION's photo papers deliver professional-grade performance, elevating the overall quality of your prints.
Compatibility with Inkjet Printers: YESION's photo papers are compatible with a wide range of inkjet printers, such as Epson, HP, Lexmark, Canon, Kodak, making them convenient and versatile for various printing setups.
Affordability: YESION offers competitive pricing without compromising on quality. Their photo papers provide great value for money, making them an economical choice for both personal and professional use. Fortunately, they can provide free samples for customers to test the effect.
Environmentally Friendly: YESION is committed to sustainability. Their photo papers are produced using environmentally friendly materials and processes, minimizing their impact on the environment.
Responsive Customer Support: YESION values customer satisfaction and provides excellent customer support. Their team is readily available to address any queries or concerns you may have.
Reputation and Trust: YESION has established a strong reputation in the industry for its reliability, consistent quality, and customer satisfaction. Choosing YESION means partnering with a trusted supplier.
In conclusion, if you're searching for the best photo paper factory, YESION is a top recommendation. With their commitment to producing high-quality products, a wide range of options, and excellent print results, YESION has established itself as a leader in the industry. Elevate your photography to new heights by choosing YESION's premium photo papers for all your printing needs.
Related post:
3 Common problems when using photo paper
Why choose Yesion sticky photo Paper?
Discover the Beauty of Photo Paper: Exploring Its Types, Uses, and Techniques
The Importance of Choosing the Right Glossy Photo Paper for Printing Photos