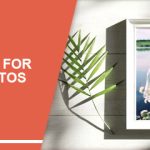 2023 Discover the Best Photo Paper Factory
2023-06-30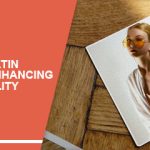 Resin Coated Satin Photo Paper: Enhancing Your Print Quality
2023-07-07
When it comes to preserving memories, capturing moments, or showcasing your creative work, printing photos is an excellent choice. However, the quality of your prints depends not only on your photography skills but also on the photo paper you use. If you're looking for a high-quality paper that brings out the true essence of your photographs, RC glossy photo paper is the perfect choice. In this comprehensive guide, we will explore everything you need to know about RC glossy photo paper, from its features and benefits to tips for getting the best prints.
What is RC Glossy Photo Paper?
RC stands for Resin Coated, which refers to the manufacturing process of this type of photo paper. RC glossy photo paper is coated with a thin layer of plastic, usually made of polyethylene or polypropylene, which enhances the print quality and durability. This coating ensures that the ink is absorbed evenly, resulting in sharp, vibrant, and long-lasting prints.
Features and Benefits of RC Glossy Photo Paper
Exceptional Print Quality: RC glossy photo paper offers a smooth and glossy surface that enhances color saturation and contrast. The prints produced on this paper have vibrant hues, deep blacks, and sharp details, making your photographs come to life.
Quick Drying Time: One of the significant advantages of RC glossy photo paper is its quick drying time. Unlike traditional photo papers, RC glossy paper dries rapidly, minimizing the chances of smudging or smearing.
Water and Fingerprint Resistance: The resin coating on RC glossy photo paper provides a protective layer, making it resistant to water droplets and fingerprints. This feature ensures that your prints stay pristine, even when handled frequently.
Longevity: RC glossy photo paper is known for its excellent archival qualities. The plastic resin coating protects the prints from fading, moisture, and UV rays, ensuring that your cherished memories can be preserved for years to come.
Tips for Getting the Best Prints
Use High-Quality Ink: To achieve the best results, it's crucial to use high-quality ink cartridges specifically designed for photo printing. This will ensure accurate color reproduction and optimal performance.
Adjust Printer Settings: Experiment with different printer settings, such as color profiles and print quality settings, to find the ideal configuration for your specific RC glossy photo paper. Consult your printer's manual or online resources for recommended settings.
Handle with Care: Even though RC glossy photo paper is more resistant to smudges and fingerprints, it's still essential to handle the prints with care. Avoid touching the surface directly, as oils from your fingers can affect the print quality.
Store Properly: To maintain the longevity of your RC glossy prints, store them in archival-quality albums or frames, away from direct sunlight, excessive heat, and humidity.
Here is the VIDEO about how to distinguish the printing sides of RC photo paper?
How to choose the right RC glossy photo paper for your prints?
YESION is a professional photo paper factory from China,RC glossy photo paper is one of our print products, if you want to get exceptional print quality, and one important aspect to consider is the paper's weight. YESION manufactures different weight options available for RC glossy photo paper, including 190gsm, 240gsm, 260gsm, and 270gsm. Understanding the variations in weight will help you make an informed decision and achieve the desired results for your prints.
Understanding Weight in RC Glossy Photo Paper:
The weight of RC glossy photo paper refers to the thickness and sturdiness of the paper. It is measured in grams per square meter (gsm), indicating the weight of a single sheet of paper measuring one square meter. The higher the gsm value, the thicker and more substantial the paper will be.
Available Weight Options:
190gsm: RC glossy photo paper with a weight of 190gsm is lightweight and suitable for everyday photo printing. It offers good color vibrancy and sharpness, making it a popular choice for casual photography, family albums, and personal projects.
240gsm: With a slightly higher weight, RC glossy photo paper at 240gsm provides enhanced durability and a more substantial feel. It is ideal for professional photographers and artists who want to showcase their work with a touch of elegance and sophistication.
260gsm: RC glossy photo paper at 260gsm strikes a balance between durability and flexibility. It offers excellent color reproduction and detail while providing a sturdy base for your prints. This weight option is suitable for a wide range of applications, from art prints to portfolios.
270gsm: If you desire a heavyweight option, RC glossy photo paper at 270gsm is an excellent choice. It provides a solid and robust feel, ensuring that your prints stand out with a premium look and feel. This weight is particularly well-suited for professional exhibitions, galleries, and framing.
Choosing the Right Weight:
Selecting the appropriate weight of RC glossy photo paper depends on various factors, including the intended use, desired print quality, and personal preference. Here are some considerations to help you make an informed decision:
Purpose: Determine whether you're printing for personal enjoyment, professional display, or commercial purposes. This will guide you in selecting the weight that aligns with your specific requirements.
Print Size: Consider the size of your prints. Larger prints often benefit from heavier weight paper to maintain their structure and visual appeal.
Handling and Display: If your prints will be handled frequently or displayed without protective coverings, opting for a higher weight paper can provide added durability and resistance to wear and tear.
Budget: Keep in mind that heavier weight papers generally come at a higher cost. Consider your budget and strike a balance between the desired print quality and affordability.
RC glossy photo paper is the ideal choice for photographers, artists, and anyone who wants to showcase their prints in the best possible way. Its exceptional print quality, quick drying time, water and fingerprint resistance, and longevity make it a top-notch option. By following the tips mentioned in this guide, you can unlock the full potential of your RC glossy photo paper and create stunning prints that will stand the test of time.
Related post reference:
How to use RC glossy photo paper in right ways?
What is the difference between Cast coated photo paper and RC photo paper