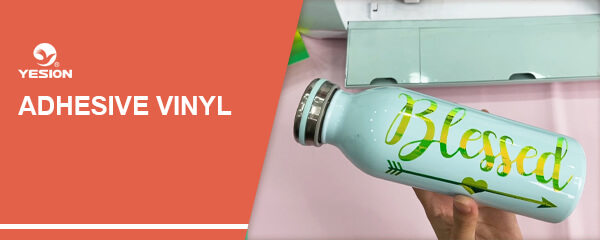 10 Ways to Transform Your Home Decor With Adhesive Vinyl
2023-05-12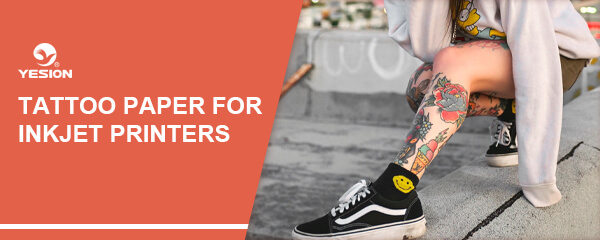 Inkjet Printer Tattoo Paper: Unleash Your Creativity with Temporary Ink Masterpieces
2023-05-19
Photo paper is a fundamental component in the world of photography and printing. It plays a crucial role in capturing and preserving cherished memories, creating stunning art prints, and showcasing professional photographs. In this blog, we will delve into the beauty of photo paper, exploring its various types, uses, and techniques. Whether you are an amateur photographer, a seasoned professional, or simply someone who enjoys printing and displaying photos, this comprehensive guide will help you make informed decisions and elevate your printing experience.
Understanding Photo Paper
a. What is Photo Paper?
Photo paper is a specially designed paper that enables high-quality printing of photographs. It is engineered to reproduce vibrant colors, sharp details, and rich textures, allowing the printed images to closely resemble the original photographs. Unlike standard printing paper, photo paper is optimized for capturing the nuances of light, shadows, and color tones, resulting in lifelike prints.
b. Importance of Choosing the Right Photo Paper:
Selecting the appropriate photo paper is vital for achieving the desired print quality and longevity. The right choice depends on factors such as the intended use of the prints, lighting conditions, and personal preferences. By understanding the different types of photo paper available and their characteristics, you can make informed decisions and ensure that your prints look their best.
Exploring Types of Photo Paper
a. Glossy Photo Paper
Glossy photo paper is renowned for its vibrant colors, high contrast, and glossy finish that enhances the visual impact of the prints. It is an excellent choice for showcasing vivid images, landscape photography, and glossy prints that emphasize the details and shine.
b. Matte Photo Paper
Matte photo paper offers a non-reflective surface, providing a more subdued and elegant look. It is preferred for black-and-white prints, portraits, and images with fine details. Matte paper reduces glare and is less prone to fingerprints, making it ideal for framing and displaying prints.
c. RC Photo Paper
Resin-coated (RC) photo paper combines the benefits of both glossy and matte finishes. It features a plastic coating that protects the print surface, enhances durability, and provides a lustrous finish. RC photo paper is suitable for various applications, including everyday photo printing, albums, and scrapbooks.
Selecting the Ideal Photo Paper for Your Projects
a. Factors to Consider
When choosing photo paper, consider factors such as print size, intended use (e.g., home decor, exhibitions, albums), lighting conditions, and personal preferences. Assess the paper's weight, thickness, color gamut, and archival properties to ensure it meets your requirements.
b. Matching Paper to Photography Style
Different photography styles may benefit from specific types of photo paper. For example, landscape photography often shines on glossy paper, while portraits may look more captivating on matte or semi-gloss surfaces. Consider the subject matter, desired mood, and artistic vision to choose the photo paper that best complements your photography style.
Techniques for Printing on Photo Paper
a. Preparing Images for Print
Preparing images for print involves optimizing them for accurate color reproduction, resolution, and sharpness. Calibrating your monitor, adjusting color profiles, and resizing images can significantly impact the final printed result.
b. Printer Settings and Calibration
Printer settings and calibration play a crucial role in achieving optimal print quality. Adjusting print settings, selecting the appropriate color profiles, and regularly calibrating your printer ensure accurate color reproduction and consistency.
c. Handling and Care Tips
Proper handling and care of photo paper can extend its lifespan and preserve print quality. Avoid touching the printable surface, handle prints with clean hands, and store them in archival-quality sleeves or albums to protect them from dust, moisture, and light exposure.
Creative Applications of Photo Paper
a. Framing and Displaying Prints
One of the most popular uses of photo paper is framing and displaying prints. Whether you want to showcase your favorite moments in your home or exhibit your work in a gallery, properly framed prints can enhance the visual appeal and provide a professional touch. Choose frames that complement the style and size of your prints, and use archival-quality mats to prevent direct contact between the print and the glass.
b. Creating Photo Albums and Scrapbooks
Photo albums and scrapbooks are timeless ways to preserve and share memories. Photo paper specifically designed for albums ensures durability and longevity. Consider using acid-free adhesive or photo corners to secure your prints in the album and protect them from potential damage caused by adhesives or other materials.
c. DIY Projects with Photo Paper
Unleash your creativity by exploring various do-it-yourself projects using photo paper. You can create personalized greeting cards, invitations, and even custom home decor items such as coasters or wall art. The versatility of photo paper allows you to bring your unique ideas to life and add a personal touch to your crafts.
Enhancing Image Quality on Photo Paper
a. Color Management and Calibration
To ensure accurate color reproduction on photo paper, it is crucial to implement color management techniques. Use color calibration tools, such as a colorimeter or spectrophotometer, to calibrate your monitor and printer. Additionally, soft-proof your images to simulate how they will appear on the final print.
b. Choosing the Right Ink for Photo Printing
The type of ink you use can significantly impact the longevity and vibrancy of your prints. Archival pigment inks are often preferred for their fade-resistant properties and wide color gamut. Consider using inks specifically formulated for photo printing to achieve the best possible results.
c. Post-Processing Techniques for Stunning Results
Post-processing can take your photo prints to the next level. Experiment with techniques such as adjusting brightness, contrast, and color balance, applying selective sharpening, and removing blemishes or distractions. Software like Adobe Photoshop or Lightroom provides powerful tools for enhancing your images before printing.
Tips for Preserving Photo Paper Prints
a. Proper Storage and Handling
Store your photo paper prints in a cool, dry environment, away from direct sunlight, excessive humidity, and extreme temperatures. Acid-free storage boxes or archival sleeves can provide an added layer of protection. When handling prints, use cotton gloves or handle them with clean hands to prevent oil and dirt transfer.
b. Displaying and Framing Preservation Methods
When displaying prints, avoid hanging them in areas exposed to direct sunlight or near heat sources. UV-protective glass or acrylic can shield prints from harmful ultraviolet rays. Consider using acid-free mats and backing boards to prevent any potential chemical reactions that could degrade the print over time.
c. Protecting Prints from Environmental Factors
Protect your prints from environmental factors such as dust, moisture, and pollutants. Avoid displaying prints in areas prone to high humidity, such as bathrooms or kitchens. Regularly dust and clean the frames or display cases to prevent dust buildup that could affect the print's appearance.
Troubleshooting Common Photo Paper Issues
a. Print Quality Problems and Solutions
If you encounter print quality issues such as banding, color casts, or uneven sharpness, check your printer settings, ensure the print heads are clean, and verify that you are using the correct color profiles and paper settings. Sometimes, adjusting the print resolution or selecting a different paper type can resolve the problem.How to print on photo paper?This post will help you.
b. Avoiding Fading and Yellowing of Prints
To prevent fading and yellowing of prints over time, use archival-quality photo paper, inks, and storage materials. Avoid displaying prints in areas exposed to direct sunlight or harsh lighting. Additionally, consider using protective sprays specifically formulated for photo prints. These sprays create a protective barrier that shields the prints from UV radiation, moisture, and atmospheric pollutants. Before applying any spray, ensure that it is compatible with the type of photo paper you are using and follow the instructions of photo paper manufacturer for optimal results.
Comparison Guide: Photo Paper Brands and Products
a. Top Photo Paper Brands in the Market
When it comes to photo paper, several reputable brands offer high-quality options. Some of the top brands include Epson, Canon, HP, Yesion. Each brand offers a range of photo paper types, sizes, and finishes to cater to different preferences and printing needs.
b. Key Features and Specifications to Consider
When comparing photo paper brands and products, consider factors such as weight (measured in GSM), thickness, surface finish (glossy, matte, or other specialty finishes), color vibrancy, archival properties, and compatibility with different printers and inks. Additionally, read reviews and seek recommendations from fellow photographers or professionals to gauge the overall performance and longevity of the photo papers.
Photo paper is a crucial element in achieving stunning prints and preserving precious memories. By understanding the different types of photo paper, considering factors such as intended use and matching it to your photography style, employing proper printing techniques, and taking measures to protect and preserve your prints, you can elevate your printing experience and create long-lasting, visually captivating images. Remember to choose the right photo paper for each project, follow best practices for handling and storage, and troubleshoot common issues to ensure the best possible print quality. Let the beauty of photo paper enhance your photographic journey and bring your images to life.
We hope you found this comprehensive guide on photo paper types, uses, and techniques informative and helpful. Any questions, please feel free to contact us for more details.