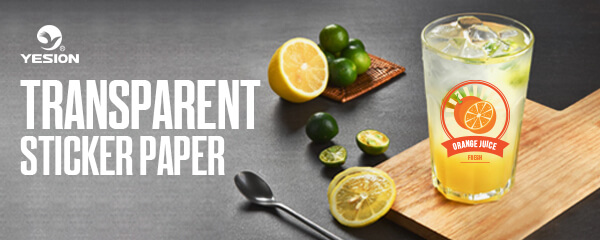 Can inkjet printer print transparent sticker paper?
2023-03-31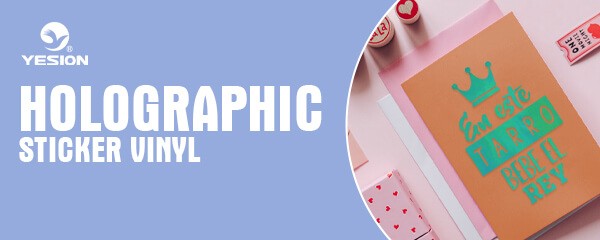 15 colors: Holographic Sticker Vinyl
2023-04-07
Printing high-quality photos from an inkjet printer requires the right photo paper. With so many options available in the market, it can be challenging to choose the best one. In this blog, we will discuss what the best photo paper for inkjet printers is and why it is important to choose the right one.
When it comes to printing high-quality photos from an inkjet printer, the quality of the photo paper is just as important as the printer and the ink. The right photo paper can make all the difference in achieving sharp and vibrant colors with clear details.
How to choose the best photo paper?
Here are some of the factors to consider when choosing the best photo paper for inkjet printers:
Quality: The quality of the photo paper is the most crucial factor in achieving a high-quality print. Look for a photo paper that has a high-quality coating and a high-resolution printing surface. Some of the top-quality photo paper brands include Epson, Canon, and HP.
Finish: The finish of the photo paper determines the texture of the printed image. There are three common finishes available in photo papers: matte, glossy, and semi-glossy. Matte finishes are best for black and white photos, while glossy finishes are great for vibrant colors. Semi-glossy finishes offer a balance between matte and glossy finishes.
Weight: The weight of the photo paper determines its thickness and stiffness. A heavier weight paper will be sturdier and produce better results, especially if you're printing high-resolution images. Look for a weight of at least 200 gsm for the best results.
Size: Consider the size of the photo paper you need for your printing project. The most common sizes are 4×6, 5×7, and 8×10 inches. However, some printers can accommodate larger paper sizes.
Compatibility: Make sure that the photo paper is compatible with your inkjet printer. Some printers work best with specific brands or types of photo paper.
Drying time: The drying time of the photo paper is crucial to prevent smudging or smearing. Choose a photo paper that dries quickly so that you can handle the printouts without damaging them.
Longevity: The longevity of the photo paper refers to how long the prints can last without fading or losing color. Look for a photo paper that is archival quality and acid-free to ensure that your prints last for decades.
Price: The price of the photo paper can vary greatly depending on the brand, quality, and quantity. Consider your budget and the quantity of prints you need to determine the best value for your money.
Brand: Choose a trusted and reliable brand of photo paper to ensure that you get consistent and high-quality results. Some of the top brands include Epson, Canon, and HP, YESION.
Environmental impact: Consider the environmental impact of the photo paper you choose. Look for photo paper that is made from sustainable materials and is recyclable or biodegradable.
In conclusion, the best inkjet photo paper depends on your personal preferences and the specific requirements of your printing project. However, by considering the factors mentioned above, you can choose a high-quality photo paper that will produce stunning results. Remember to choose a trusted and reliable brand, and consider the environmental impact of your choice.
What are the standard paper sizes?
There are a number of common paper sizes used for printing photos. The most commonly used standard paper sizes around the world are two systems used – one that measures the dimensions in inches (particularly popular in North American), and an ISO system that uses a letter and a character (such as A4) that aims standardize international paper sizes.
Inkjet paper sizes
| | | |
| --- | --- | --- |
| Name | Millimetres | Inches |
| Letter | 216 × 279 in | 8.5 × 11 in |
| Tabloid or Ledger | 279 × 432 in | 11 × 17 in |
| A2 | 420 x 594 mm | 16.5 x 23.4 in |
| A3 | 297 x 420 mm | 11.7 x 16.5 in |
| A4 | 210 x 297 mm | 8.3 x 11.7 in |
| A5 | 148 x 210 mm | 5.8 x 8.3 in |
| A6 | 105 x 148 mm | 4.1 x 5.8 in |
Why choose YESION photo paper as your supplier?
YESION photo paper is a brand of inkjet photo paper that is widely available in the market. It is known for its high quality, excellent color reproduction, and durability. Photo paper by  YESION factory is compatible with most inkjet printers and is designed to produce vibrant and long-lasting prints that are resistant to fading, smudging, and water damage.
One of the advantages of YESION photo paper is its affordability. Compared to some other brands, YESION photo paper is relatively inexpensive, which makes it a popular choice among consumers who are looking for a good balance between quality and price.
Another factor that might make YESION photo paper a good choice is its wide range of sizes and finishes. YESION offers photo paper in various sizes, including 4×6, 5×7, 8×10, and 11×17, as well as different finishes, such as glossy, matte, and luster.
Overall, if you are in the market for high-quality, affordable photo paper that produces vibrant and long-lasting prints, YESION photo paper might be worth considering as your supplier.
Related post:
Best photo paper for brother inkjet printer