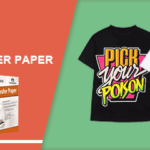 Iron On Transfer Paper: pros and cons
2023-09-26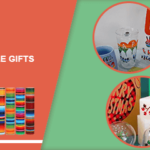 Creating Memorable Gifts with Adhesive Vinyl
2023-10-03
Dear valued customers,
We are excited to inform you that the upcoming National Day holiday and Mid-autumn Festival are just around the corner. On this special occasion, we would like to extend our warmest greetings and best wishes to you and your loved ones.
In observance of the double holidays, we would like to share some important information regarding our services and operating hours during this period:
Holiday Period: National Day holiday from September 29, 2023 (Friday) to October 6, 2023 (Friday). Please note that our office will be closed during this time.
Service Availability: While our office will be closed, we understand that some of your business needs may require immediate attention. Therefore, we have made arrangements to ensure that our customer support team will be available to assist you with any urgent matters or inquiries. You can reach our customer support team through whatsapp:+86 180 0183 6806 .
Response Time: Although our response time may be slightly delayed during the holiday period, please be assured that we will make every effort to address your concerns as soon as possible upon our return.
Online Services: Our online platforms, including our website and e-commerce portal, will remain accessible throughout the holiday period. You will still be able to browse our products, place orders, and make inquiries. However, please note that order processing and shipment may be delayed due to the holiday.
As we celebrate this significant national holiday, we would like to express our gratitude for your continued support and trust in our products and services. We value your partnership and look forward to serving you with renewed energy and commitment upon our return.
We wish you a joyous and memorable National Day holiday filled with happiness, prosperity, and unity. May this holiday bring you closer to your loved ones and inspire a sense of pride in our nation's achievements.
Thank you for your understanding and cooperation. We appreciate your ongoing support.
Best regards,
Shanghai YESION