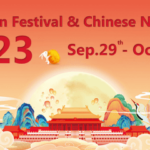 National Day Holiday Notice 2023
2023-09-28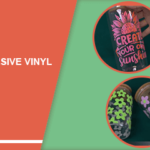 Permanent Adhesive Vinyl: A Comprehensive Guide
2023-10-07
If you're looking to create memorable and personalized gifts, adhesive vinyl is a versatile and popular material to work with. Adhesive vinyl allows you to add custom designs, patterns, and text to a wide range of surfaces, making it perfect for creating unique and eye-catching gifts. In this article, we will explore the many possibilities of using adhesive craft vinyl to create memorable gifts and provide some tips to help you get started.
Why Adhesive Vinyl?
Adhesive vinyl offers several advantages when it comes to creating personalized gifts:
Versatility: Adhesive vinyl can be applied to various surfaces, including glass, metal, plastic, wood, and more. This versatility allows you to customize a wide range of items, from drinkware and home decor to electronics and accessories.
Durability: High-quality adhesive vinyl is designed to withstand everyday use and is resistant to water, UV rays, and wear and tear. This ensures that your designs will last and remain vibrant over time.
Ease of Use: Applying adhesive vinyl is relatively simple, making it accessible to both beginners and experienced crafters. With a few basic tools and techniques, you can create professional-looking designs without the need for specialized equipment.
Endless Design Options: Adhesive vinyl comes in a variety of colors, finishes, and patterns, allowing you to unleash your creativity. You can also layer different vinyl colors and textures to create multi-dimensional designs.
Gift Ideas with Adhesive Vinyl
Customized Drinkware: Personalized mugs, tumblers, and water bottles make excellent gifts. Use adhesive vinyl to add names, monograms, or fun designs to create one-of-a-kind drinkware that your loved ones will cherish.
Home Decor: Transform plain items like picture frames, vases, or decorative trays into personalized gifts. Add quotes, patterns, or images using adhesive vinyl to match the recipient's style or commemorate a special occasion.
Electronic Accessories: Customize phone cases, laptop covers, or tablet sleeves with adhesive vinyl. Incorporate unique designs, logos, or initials to give these everyday items a personalized touch.
Apparel and Accessories: Use adhesive vinyl to create custom-designed t-shirts, tote bags, hats, or even shoes. Add names, quotes, or fun graphics to create personalized fashion items.
Children's Gifts: Create personalized items for kids, such as custom water bottles, lunch boxes, or bedroom decor. Use adhesive vinyl to add their favorite characters, names, or inspiring messages.
YESION Reflective Craft Self Adhesive Vinyl For Halloween Decoration
Tips for Working with Adhesive Vinyl
To ensure successful and professional-looking results when working with adhesive vinyl, consider the following tips:
Surface Preparation: Before applying adhesive vinyl, make sure the surface is clean, dry, and free of dust or oils. This will ensure proper adhesion and longevity of your design.
Precision Cutting: Use a cutting machine, such as a Cricut or Silhouette, to achieve precise cuts for intricate designs. This will give your gifts a polished and professional appearance.
Transfer Tape: Use transfer tape to easily transfer your adhesive vinyl designs onto the desired surface. This helps keep your design intact and allows for precise placement.
Layering Vinyl: When creating multi-colored or multi-layered designs, apply one layer of adhesive vinyl at a time, ensuring each layer is properly aligned and adhered before moving on to the next.
Sealing Your Design: Consider using a sealant or clear coat spray to protect your adhesive vinyl designs from scratches or fading, especially if they will be exposed to frequent use or outdoor elements.
Practice and Experiment: Like any craft, working with adhesive vinyl requires practice and experimentation. Start with small projects and gradually build your skills and confidence.
Remember to have fun and let your creativity shine when working with adhesive vinyl. The possibilities are endless, and with a little imagination, you can create truly memorable and personalized gifts that your loved ones will cherish.
Related:
Is Adhesive Vinyl Waterproof?
10 Amazing Ways to Transform Your Home Decor With Adhesive Vinyl
19 Mistakes to Avoid When Using Adhesive Vinyl
Common Issues with Adhesive Vinyl Applications