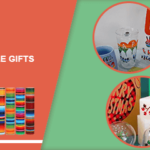 Creating Memorable Gifts with Adhesive Vinyl
2023-10-03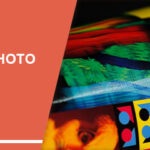 What is RC Photo Paper?
2023-10-10
Permanent adhesive vinyl is a versatile material that has gained significant popularity in various industries, including arts and crafts, signage, and home decor. It is a self-adhesive vinyl film that is designed to adhere permanently to a wide range of surfaces. In this comprehensive guide, we will explore the features and benefits of permanent adhesive vinyl, its applications, tips for successful application, and maintenance techniques.
Features and Benefits of Permanent Adhesive Vinyl
Durability and Weather Resistance
One of the key features of permanent adhesive vinyl is its durability. It is designed to withstand harsh outdoor conditions, including UV rays, rain, and extreme temperatures. This makes it an excellent choice for long-lasting applications, such as outdoor signs, vehicle decals, and window displays.
Wide Range of Colors and Finishes
Permanent adhesive vinyl is available in a wide range of colors, finishes, and textures, allowing for endless creative possibilities. Whether you're looking for a glossy, matte, metallic, or textured finish, there is a permanent adhesive vinyl option to suit your needs. This versatility makes it a preferred choice for artists, crafters, and designers.
Easy Application and Long-Lasting Adhesion
Permanent adhesive vinyl is designed for easy application on various surfaces, including glass, metal, plastic, and wood. It features a strong adhesive backing that ensures long-lasting adhesion once applied. This eliminates the need for additional adhesives or sealants, saving both time and effort.
Removability and Residue-Free Removal
Despite its name, permanent adhesive vinyl can be removed if necessary. While it is intended for long-lasting applications, it can be peeled off from most surfaces without leaving any residue behind. However, it is important to note that the longer the vinyl has been applied, the more difficult it may be to remove.
Versatility and Customization
Permanent adhesive vinyl can be easily cut into various shapes and sizes, making it highly versatile. It can be used for a wide range of applications, including signage, decals, labels, wall art, and personalized gifts. Additionally, it can be combined with other materials, such as heat transfer vinyl or printable vinyl, to create unique and customized designs.
Applications of Permanent Adhesive Vinyl
Signage and Displays
Permanent adhesive vinyl is commonly used for creating professional signage and displays. It can be applied to windows, walls, doors, and vehicles to promote businesses, events, or special offers. Its durability and weather resistance make it suitable for both indoor and outdoor use.
Home Decor and Personalization
Permanent adhesive vinyl offers a cost-effective way to personalize and decorate your home. It can be used to create wall decals, custom ornaments, personalized mugs, and much more. With its wide range of colors and finishes, it allows you to add a personal touch to your living space.
Arts and Crafts
Artists and crafters often use permanent adhesive vinyl in their projects. It can be cut into intricate designs using craft cutting machines, such as Cricut or Silhouette, and applied to various surfaces, including canvas, wood, and glass. Its versatility and durability make it a popular choice for creating custom stickers, decals, and embellishments.
Promotional Products and Merchandise
Permanent adhesive vinyl is widely used in the production of promotional products and merchandise. It can be applied to items such as water bottles, notebooks, phone cases, and apparel to create branded merchandise for businesses, organizations, or events. Its long-lasting adhesion ensures that the branding remains intact even with frequent use.
Tips for Successful Application of Permanent Adhesive Vinyl
Surface Preparation
Before applying permanent adhesive vinyl, it is crucial to ensure that the surface is clean, dry, and free from dust or debris. Any dirt or residue on the surface can affect the adhesion of the vinyl. It is recommended to clean the surface with a mild detergent or rubbing alcohol and let it dry completely before applying the vinyl.
Proper Cutting and Weeding
When working with permanent adhesive vinyl, it is important to ensure accurate cutting and weeding. Use a sharp blade and adjust the cutting settings according to the thickness of the vinyl. Once cut, carefully weed out the excess vinyl using a weeding tool, leaving only the desired design or shape on the backing.
Transfer Tape Application
To transfer the cut vinyl design onto the desired surface, use transfer tape or transfer paper. Place the transfer tape over the weeded vinyl design and firmly press it down using a squeegee or a credit card. Peel off the backing of the vinyl, ensuring that the design adheres to the transfer tape.
Application and Removal
Carefully position the transfer tape with the vinyl design onto the prepared surface. Start from one edge and slowly press down the vinyl using a squeegee or a credit card, working your way towards the other edge. Ensure that there are no air bubbles or wrinkles. If any bubbles occur, gently lift the vinyl and reapply.
Post-Application Finishing
After applying the vinyl, usea squeegee or a credit card to firmly press down the vinyl and ensure proper adhesion. Pay attention to any intricate or small details in the design to ensure they are fully adhered. Once applied, avoid excessive rubbing or touching of the vinyl for at least 24 hours to allow the adhesive to fully set.
Make Christmas Decoration with YESION Buffalo Plaid Vinyl
Maintenance and Care of Permanent Adhesive Vinyl
Cleaning
To clean surfaces with permanent adhesive vinyl, use a mild detergent or soap and water solution. Avoid using abrasive cleaners or scrub brushes, as they can damage the vinyl. Gently wipe the surface with a soft cloth or sponge and allow it to air dry.
Avoiding Extreme Temperatures and Chemicals
Permanent adhesive vinyl is designed to withstand normal environmental conditions. However, prolonged exposure to extreme temperatures, such as direct sunlight or freezing temperatures, can affect its longevity. Additionally, avoid contact with harsh chemicals or solvents, as they can damage the vinyl.
Storage
When not in use, store permanent adhesive vinyl in a cool, dry place away from direct sunlight. Roll it up or keep it flat to prevent any bending or warping. Additionally, ensure that the vinyl is stored in a dust-free environment to maintain its quality.
Related:
Tips for Properly Storing Adhesive Vinyl Rolls
Longevity
The longevity of permanent adhesive vinyl varies depending on various factors, including the quality of the vinyl, the application surface, and the environmental conditions. Generally, permanent adhesive vinyl can last for several years, especially when applied to indoor surfaces. However, outdoor applications may require periodic inspection and touch-ups to ensure optimal performance.
Permanent adhesive vinyl is a versatile and durable material that offers endless possibilities for creative projects, signage, and personalization. With its wide range of colors, finishes, and applications, it has become a popular choice for artists, crafters, businesses, and homeowners alike. By following proper application techniques and maintenance practices, you can enjoy the long-lasting adhesion and vibrant appearance of permanent adhesive vinyl in your projects and designs.
If you want to wholesale adhesive vinyl, please feel free to contact us, there are more than 10 kinds of finishes for you to choose from. Yesion will provide Free sample for you to test.