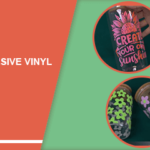 Permanent Adhesive Vinyl: A Comprehensive Guide
2023-10-07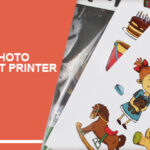 Can I use self-adhesive photo paper with any type of inkjet printer?
2023-10-13
What does RC mean in photo paper?
RC photo paper, also known as resin-coated photo paper, is a type of photographic paper commonly used for inkjet printing. It is coated with a layer of resin on both sides, which provides a smooth and glossy finish. The resin coating helps to enhance the color vibrancy, sharpness, and overall image quality.
YESION RC papers can have glossy, satin, rough satin, and woven surface.
RC papers come in different weights and thickness.
YESION Paper offers a variety of RC photo papers:
RC Glossy Photo Paper: 190gsm, 240gsm, 260gsm, 270gsm;
RC Satin Photo Paper: 190gsm, 240gsm, 260gsm, 270gsm;
RC Rough Satin Photo Paper: 260gsm, 270gsm;
RC Woven Photo Paper: 260gsm, 270gsm;
Key features and benefits of RC photo paper
Image Quality: RC photo paper is known for producing high-quality prints with excellent color reproduction and sharpness. The resin coating helps to prevent ink from spreading or bleeding, resulting in precise and vibrant images. This makes it a popular choice for professional photographers and those who want to showcase their photographs in the best possible way.
Quick Drying: One of the advantages of RC photo paper is its quick drying time. The resin coating helps to absorb the ink quickly, reducing the risk of smudging or smearing. This is especially beneficial for photographers who need to handle and display their prints shortly after printing.
Durability: The resin coating on RC photo paper adds a layer of protection, making the prints more resistant to fingerprints, water, and fading caused by exposure to light. This helps to ensure that the prints maintain their quality and longevity over time.
Versatility: RC photo paper is available in various finishes, including glossy, semi-glossy, satin, rough satin, and woven. This allows photographers and artists to choose the finish that best suits their artistic vision or desired aesthetic. The different finishes also offer different levels of reflection, allowing for creative control over the appearance of the final print.
How to use Rc photo paper print and finish photo frame or poster
Wide Compatibility: RC photo paper is compatible with both dye-based and pigment-based inks, making it suitable for use with a wide range of inkjet printers. Whether you're using a home printer or a professional-grade printer, RC photo paper can deliver consistent and high-quality results.
When using RC photo paper, it's important to handle the prints with care to avoid scratching or damaging the surface. It's recommended to store the prints in archival-quality sleeves or albums to protect them from environmental factors that can cause deterioration.
In conclusion, Resin Coated photo paper is a popular choice for photographers and artists who want to achieve high-quality prints with vibrant colors and excellent image reproduction. Its quick drying time, durability, and versatility make it a preferred option for both professional and personal use. Whether you're printing photographs, artwork, or other visual creations, RC photo paper can help you bring your vision to life.
Related:
What is the difference between Cast coated photo paper and RC photo paper
How to use RC glossy photo paper in right ways?
RC Rough Satin Photo Paper
RC Woven Photo Paper Supplied by YESION