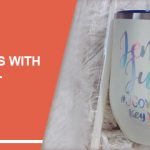 Common Issues with Adhesive Vinyl Applications
2023-08-08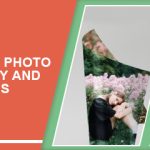 Magic of Double-Sided Photo Paper: Glossy and Matte Finishes
2023-08-15
Adhesive vinyl has become a popular choice for various crafting and DIY projects. Whether you're designing decals, labeling containers, or creating intricate wall art, adhesive vinyl offers versatility and creativity. However, even experienced crafters can fall prey to common mistakes that can mar the final outcome of their projects. In this article, we will delve into the top mistakes to avoid when using adhesive vinyl, providing you with expert insights to ensure your crafting ventures are a resounding success.
Top Mistakes to Avoid When Using Adhesive Vinyl
Neglecting Surface Preparation
One of the most common mistakes is not adequately preparing the surface before applying adhesive vinyl. Skipping this crucial step can lead to poor adhesion, resulting in vinyl that peels off prematurely. Make sure to clean the surface thoroughly, removing any dust, grease, or residues. A clean surface is the foundation for a successful vinyl application.
Selecting the Wrong Vinyl Type
Adhesive vinyl comes in different types, each suited for specific applications. Using the wrong type can lead to disappointment. Consider factors such as the surface texture, the intended use of the vinyl, and whether it needs to be removable or permanent. Choosing the right type of vinyl is essential for a successful project.
Related Reference:
A Beginner's Guide to Crafting with Adhesive Vinyl
Skipping the Transfer Tape
Transfer tape is a vital tool when working with adhesive vinyl. It helps transfer your design from the backing paper to the desired surface accurately. Skipping this step can result in misaligned designs and frustration. Always use transfer tape to ensure precise placement and a smooth application.
Ignoring Alignment and Measurement
Relying on your eyes alone for alignment and measurement can lead to crooked designs and uneven spacing. Take the time to use proper tools like rulers, grids, or alignment guides. This attention to detail will ensure that your designs are straight and balanced.
Applying Vinyl in Extreme Temperatures
Temperature plays a significant role in vinyl adhesion. Applying adhesive vinyl in extreme temperatures—whether it's too hot or too cold—can compromise the adhesive's effectiveness. To ensure proper adhesion, work in an environment with a temperature ranging from 50°F to 90°F (10°C to 32°C).
Removing Transfer Tape Too Quickly
After applying the vinyl, it's crucial to remove the transfer tape carefully. Pulling it off too quickly can cause the vinyl to lift or tear. Peel the transfer tape back at a 45-degree angle, ensuring the vinyl remains securely on the surface. This way, you'll achieve clean and accurate results.
Neglecting Outdoor Sealing
For projects intended for outdoor use, neglecting to seal the vinyl can lead to premature deterioration. UV rays, rain, and other elements can damage the vinyl over time. Apply a clear sealant to protect your vinyl creations and extend their lifespan.
Rushing the Weeding Process
Weeding is the process of removing excess vinyl from your design. Rushing this step can lead to removing parts of your design that should stay and vice versa. Take your time and be patient while weeding to avoid damaging your vinyl.
Disregarding Vinyl Care Instructions
Different vinyl types have specific care instructions to ensure their longevity. Disregarding these instructions, such as washing vinyl-decorated items in a dishwasher when not recommended, can lead to the vinyl peeling off or fading prematurely.
Related Reference:
Not Allowing Vinyl to Rest
After applying vinyl, give your adhesive vinyl at least 24 hours to rest before subjecting it to heavy use or exposure to elements. This ensures the adhesive bonds properly to the surface.
Using Improper Tools for Weeding
Using improper tools for weeding can damage your vinyl. Using tools that are too sharp or too aggressive can cause scratches, tears, or gouges in your vinyl designs. These imperfections can be difficult to repair and might require starting the project from scratch.Invest in quality weeding tools for clean and precise results.
Overstretching Vinyl
Stretching vinyl during application can distort designs and compromise adhesion. Overstretching vinyl can cause designs to become distorted or out of proportion. This can significantly affect the aesthetic appeal of your project, especially for intricate and detailed designs.Handle vinyl with care to maintain its original proportions.
Storing Vinyl Improperly
Premature Deterioration
Exposing adhesive vinyl to unfavorable conditions, such as excessive heat, moisture, or direct sunlight, can lead to premature deterioration. This can affect the vinyl's adhesive properties and overall quality.
Fading and Discoloration
Improper storage can cause vinyl to fade or change color over time. UV exposure and fluctuating temperatures can contribute to fading, making the vinyl less vibrant and visually appealing.
Difficulty in Application
Vinyl that has been stored improperly might lose its pliability and become more challenging to work with. Stiff or brittle vinyl can lead to difficulties during application and result in subpar results.
Applying Vinyl Over Uneven Surfaces
Air Bubbles and Poor Adhesion
Uneven surfaces can trap air between the vinyl and the substrate, leading to unsightly air bubbles that can be difficult to remove. Additionally, poor adhesion can occur on uneven surfaces, causing the vinyl to lift or peel prematurely.
Distorted Designs
Applying vinyl over ridges, bumps, or grooves can result in distorted designs, as the vinyl conforms to the irregularities of the surface. This can compromise the visual appeal of your finished project.
Uneven Wear and Tear
Vinyl applied over uneven surfaces might experience uneven wear and tear, especially in areas where the vinyl doesn't adhere properly. This can lead to premature fading, peeling, or damage to the design.
Rushing the Application Process
Air Bubbles and Poor Adhesion
Rushing through the application process can lead to trapped air bubbles between the vinyl and the surface. These bubbles not only mar the appearance of your project but can also compromise adhesion and lead to premature peeling.
Misaligned Designs
Applying vinyl in a hurry can result in misaligned designs, where parts of the vinyl don't sit perfectly in place. Misalignment can detract from the overall visual appeal of your crafting project.
Inadequate Surface Preparation
Rushing might lead to inadequate surface preparation. Skipping steps like cleaning, degreasing, or warming the surface can hinder the vinyl's ability to adhere properly.
Using Harsh Cleaners on Vinyl
Harsh cleaners can damage vinyl and compromise its appearance. Use mild cleaners to maintain the vinyl's integrity.
The Risks of Harsh Cleaners on Vinyl
Damage and Discoloration
Harsh cleaners can strip away the protective coating on adhesive vinyl, leading to scratches, dullness, and discoloration. This damage can mar the appearance of your vinyl designs.
Fading and Peeling
Certain chemicals in harsh cleaners can cause vinyl to fade over time, making the colors less vibrant. Additionally, aggressive cleaning agents can weaken the adhesive, leading to premature peeling.
Irreversible Changes
Once adhesive vinyl is damaged by harsh cleaners, it's challenging to reverse the effects. This might result in having to redo your crafting project or replace the vinyl entirely.
Neglecting to Test on a Small Area
Before applying vinyl to a large area, test it on a small, inconspicuous spot to ensure compatibility and adhesion.
Irreversible Damage
Applying adhesive vinyl without testing can lead to irreversible damage, such as discoloration, fading, or peeling. These issues might necessitate redoing the entire project.
Unintended Reactions
Different surfaces and vinyl types can react differently to each other and to cleaning agents. Neglecting to test can result in unexpected reactions that ruin the final design.
Waste of Materials
A failed project due to neglecting to test can result in wasted materials, including both adhesive vinyl and the substrate it was applied to.
Applying Vinyl Too Close to Edges
Applying vinyl too close to edges can result in premature peeling. Leave a small margin to ensure a secure bond.
Premature Peeling and Lifting
Vinyl that's applied too close to edges is more prone to peeling and lifting over time. The stress on the edges makes it easier for the vinyl to come undone.
Uneven Wear and Tear
Edges of surfaces are more susceptible to wear and tear, especially when in frequent contact with hands, objects, or environmental factors. Vinyl positioned too close to edges might deteriorate quickly.
Reduced Aesthetic Appeal
Vinyl applied too close to edges can look cramped and unbalanced. Leaving a margin around the edges creates a more visually appealing and professional appearance.
Dismissing Practice and Patience
Increased Mistakes
Lack of practice and impatience can lead to mistakes such as misalignments, air bubbles, and poor adhesion, which can ruin the appearance of your vinyl projects.
Unwanted Wastage
Projects rushed due to impatience might lead to wasted materials, as you're more likely to make errors that require you to start over.
Diminished Confidence
Failed projects due to a lack of practice or patience can lower your confidence, discouraging you from future crafting attempts.
Working with adhesive vinyl offers endless creative possibilities, but avoiding common mistakes is crucial for achieving outstanding results. By following these expert insights and sidestepping the blunders mentioned in this guide, you can embark on your vinyl crafting journey with confidence.
Related:
Frequently Asked Questions