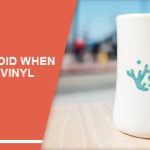 19 Mistakes to Avoid When Using Adhesive Vinyl
2023-08-11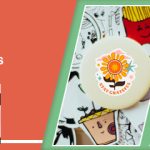 Is sticker paper the same as decal paper?
2023-08-18
Are you a photography enthusiast who loves to capture breathtaking moments? Whether you're a professional photographer or someone who enjoys taking snapshots, having the right printing materials can significantly enhance the quality of your photos. In this article, we'll delve into the world of double-sided photo paper and explore the mesmerizing possibilities offered by both glossy and matte finishes. From vivid colors to subtle elegance, you'll discover how these two distinct options can elevate your photographic creations to a whole new level.
Understanding Double-Sided Photo Paper
What is Double-Sided Photo Paper?
Double-sided photo paper is a premium printing material that allows you to print high-quality images on both sides of the paper. This innovative option opens up a world of creative possibilities, enabling you to showcase different images or styles within a single print.
Advantages of Double-Sided Printing
The main advantage of double-sided printing is its versatility. Whether you want to create a photo album with a narrative flow or print invitations that surprise recipients when flipped, double-sided photo paper gives you a dynamic platform to express your creativity.
Glossy and Matte Finishes of Double-Sided Photo Paper
The Allure of Glossy Finish
Bringing Vibrancy to Life
Glossy finishes are renowned for their ability to make colors pop. They add a vibrant and dynamic quality to images, making them appear more vivid and lifelike. This is particularly effective for photographs with rich and diverse color palettes.
Enhancing Contrast and Sharpness
The glossy surface of the paper enhances contrast, making the darker areas of the image appear deeper and the lighter areas more radiant. Additionally, the sharpness of the image is elevated, allowing intricate details to shine through.
Replicating Professional Studio Quality
Glossy double-sided prints mirror the look and feel of professional studio photographs. This finish is often preferred for displaying portraits and images that benefit from the enhanced depth and brilliance.
The Subtle Elegance of Matte Finish
Softening Images for a Timeless Appeal
Matte finishes have a unique way of imparting a classic and timeless aura to photographs. They soften images, giving them a gentle and elegant appearance that evokes a sense of nostalgia.
Reduced Glare and Fingerprints
Matte finishes are resistant to glare and fingerprints, making them an excellent choice for double sided photos that will be frequently handled or displayed in well-lit areas.
Artistic Expression and Creativity
Matte double-sided prints are favored by artists and photographers who want to infuse a touch of creativity into their work. The absence of glossy shine allows viewers to focus on the content and composition of the image.
Related link:
What is the Difference Between Matte and Glossy Paper?
Choosing the Right Finish for Your Photos
Consider the Subject and Mood
The choice between glossy and matte finishes should align with the subject of the photograph and the mood you wish to convey. Portraits and vibrant landscapes might benefit from a glossy finish, while artistic or sentimental images could be enhanced by a matte finish.
Evaluating Lighting Conditions
Consider the lighting conditions where the photograph will be displayed. Glossy finishes are more reflective and may produce glare under bright lights, whereas matte finishes remain visible and clear in various lighting setups.
Matching Print Sizes and Occasions
The occasion and print size should also influence your choice. Glossy prints might be ideal for larger, attention-grabbing displays, while matte prints could be perfect for intimate gatherings or personal keepsakes. Yesion provides you with various sizes of photo paper including sheet and roll,more details about phogo paper,please contact us.
Related link:
Is glossy or matte paper better for photos?
Printing Techniques for Double-Sided Paper
Tips for Ensuring Proper Alignment
When printing on both sides of the paper, alignment is crucial. To achieve the best results, ensure your printer settings are adjusted accurately and conduct test prints before committing to the final image.
Overcoming Potential Ink Bleed
Ink bleed can sometimes occur with double-sided printing, particularly when using lower-quality paper or incompatible inks. Opt for high-quality double-sided photo paper and compatible inks to minimize this issue.
How to print double sided business cards?
Preserving Your Double-Sided Prints
Handling and Storing with Care
Double-sided prints require careful handling to avoid smudging or damaging the images. When storing, use acid-free sleeves or albums to prevent deterioration over time.
Avoiding Fading and Yellowing
Direct sunlight and improper storage conditions can lead to fading and yellowing of prints. Keep your double-sided prints away from harsh light and humidity to ensure their longevity.
Related:
How do you protect glossy photo paper?
Incorporating Double-Sided Prints into Your Projects
Photo Albums with a Storytelling Twist
Create captivating photo albums that tell a story as viewers flip through the pages. Use the double-sided feature to surprise and engage your audience.
Creative DIY Home Décor
Transform your living space with personalized home décor. Hang double-sided prints from strings for a dynamic and interactive display.
Unique Greeting Cards and Invitations
Impress your recipients with innovative greeting cards and invitations. Feature different images on each side for a delightful and unexpected touch.
The Environment and Sustainability
Exploring Eco-Friendly Options
Consider using eco-friendly double-sided photo paper made from sustainable materials. These options help reduce your environmental footprint while delivering exceptional print quality.
Responsible Disposal and Recycling
When it's time to say goodbye to your prints, ensure they are disposed of responsibly. Look for recycling programs or options to repurpose the prints in creative ways.
Double-sided photo paper opens the door to a world of creativity and expression. Whether you opt for the vibrant allure of glossy finishes or the timeless elegance of matte, your photographs will come to life in ways you never thought possible. Experiment, explore, and let your imagination run wild as you harness the magic of double-sided photo paper.