How to choose Self Adhesive photo paper by YESION factory?
2022-09-02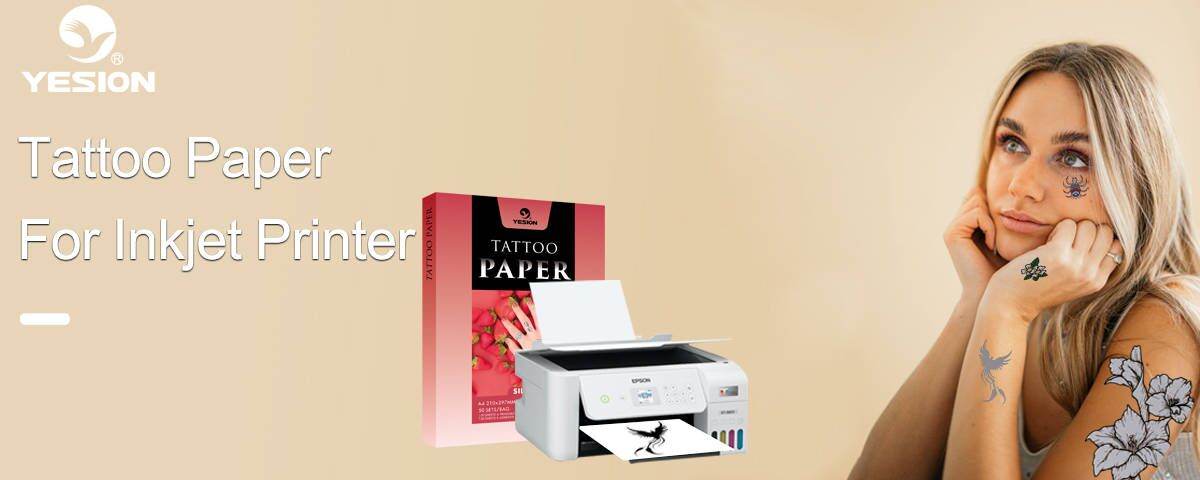 Can you use regular printer to transfer a tattoo?
2022-09-09
Double sided photo paper has an ink receptive coating on both sides, which means you can print high-quality images on both sides of the same sheet. With dual-sided inkjet photo paper, you can print custom photo books, art books, portfolios, album pages, note cards, announcements, invitations, imposition proofs, and posters and graphics that will be viewed from both sides.
With double-sided photo papers, you can use fewer sheets of paper to showcase more of your photos, and produce thinner, lighter portfolio books.
What kind of double side photo paper do you have?
Normally it was divided into 2 kinds , one is double sided matte paper, the other one is double sided glossy photo paper.
Is the thickness of this paper good for business cards ? Any recommendations ?
If the photo paper for printer more than 180gsm, it can be used for business card. most of customers are prefer matte paper, you also could do choose double sided glossy paper.
It's workable for the business card. Not very high thickness, but enough in feeling.
Where to wholesale photo paper as a distributor?
If you are a local distributor,or a business company of media printing supplied for your local customers,I think choosing a professional photo paper factory is your best choice.Yesion is a China manufacturer in producing various inkjet printing media,and the photo paper is our main selling product.Get FREE sample and try our photographic paper,please contact us at any time.