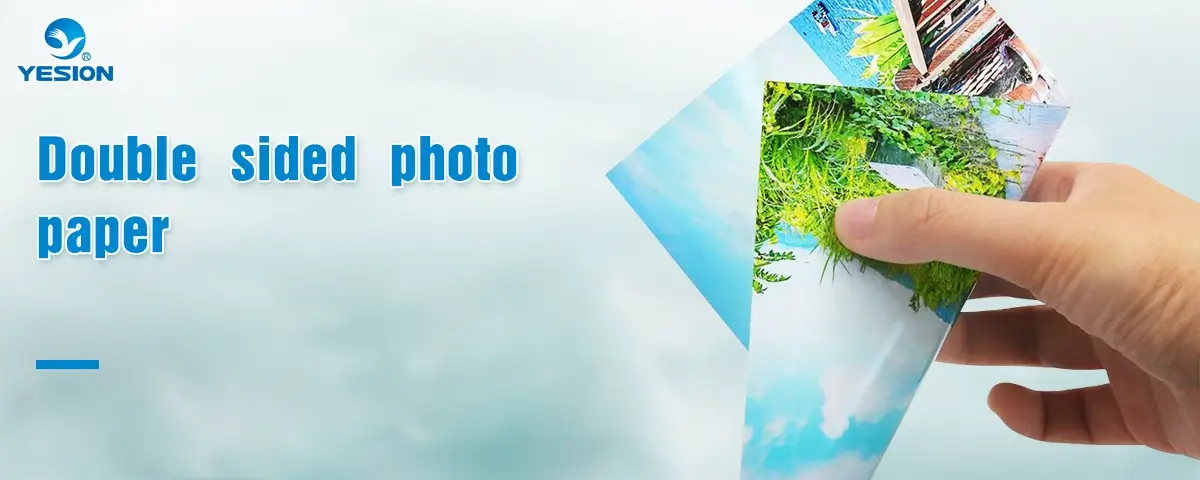 What kind of paper is used for double-sided printing?
2022-09-06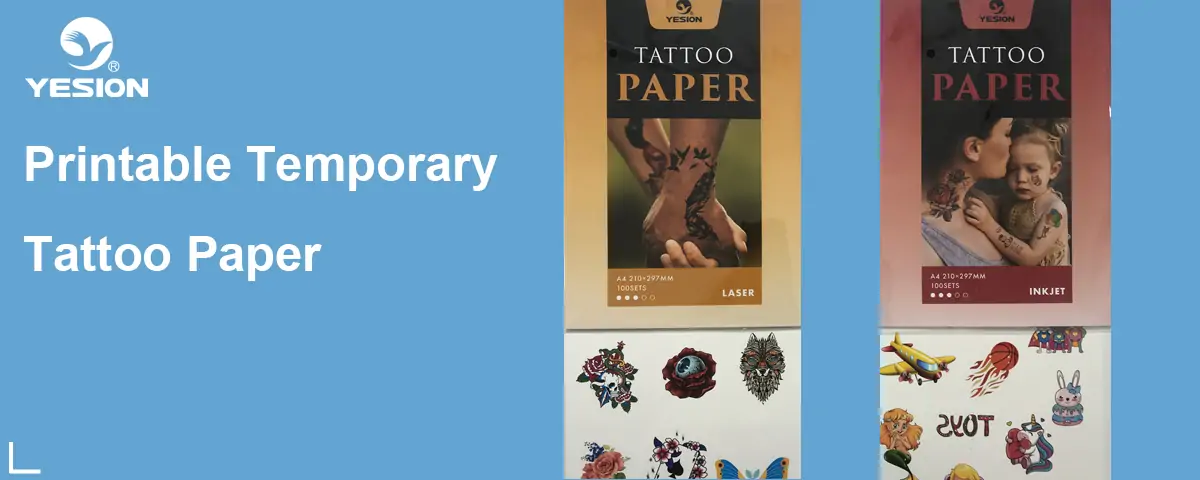 Is tattoo transfer paper toxic?
2022-09-14
Are you curious about how to make a temporary tattoo with tattoo paper? It's quite easy and can be done in just a few simple steps. Or you're looking for a way to show your personality!
Plus, printable temporary tattoo paper is a great way to test out a new design,it can make your life more fun. So, whether you're looking to create your temporary tattoo or want to know how to apply one, it's awesome!
You can find temporary tattoos in any style or design you can imagine, and tattoo printing paper is easy to make yourself. Tattoo paper also is a great way to test a new design before you get it inked!
YESION is a China tattoo paper factory, and manufactures different kinds of Temporary Tattoo Paper for inkjet and laser printers.Now we'll show you how to make a temporary tattoo using regular printer. It's easy! Just follow these simple steps, and you'll be ready to go.
How To Make A Temporary Tattoo With Regular Printer?
Make your temporary tattoo at home with tattoo paper, water,regular printer and scraper! Let's see how to make a temporary tattoo with regular printer:
1.The first step is to buy some water slide paper
Tattoo paper can be easily found in Yesion site, we provide you tattoo paper for inkjet printer and tattoo paper for laser printer, you can choose our different kinds of temporary tattoo paper according to your printer. Sticking a tattoo is always an interesting experience.Our temparary tattoo paper will let you find more interesting, because it could be change different pattern on your skin without pain and remove it easierly .
2.Choose And Draw Your Design
Create your tattoo by choosing from many different designs. You can find cool tattoos that fit any personality online or create one in Photoshop with symbols, images, and texts!If you choose an online design, then from a computer, print out your picture. Remember to flip the tattoo before you apply it and make sure that mirrore printing once applied!
Additional ,if use inkjet tatttoo paper, please dry it with a hair dry before transfer .
3. Cut Out The Design
Using scissors, cut out your design . Make sure the design is simple and easy to cut out.
4. peel off the film and sticker on your skin
5. Spray Water On The Tattoo
Now, spray water all over the tattoo. Make sure it's wet! Pull the tattoo paper off your skin.
Then It finished.
Note:The usage steps of inkjet temporary tattoo paper and laser temporary tattoo paper are the same.
Of course, tattoo paper is just one of our printing products,besides temporary tattoo printer paper,we also manufacture photo paper, permanent adhesive vinyl,transfer paper for global customers.If you would like to become our distributor,please contact us and get free sample for you to test.Any product is available.