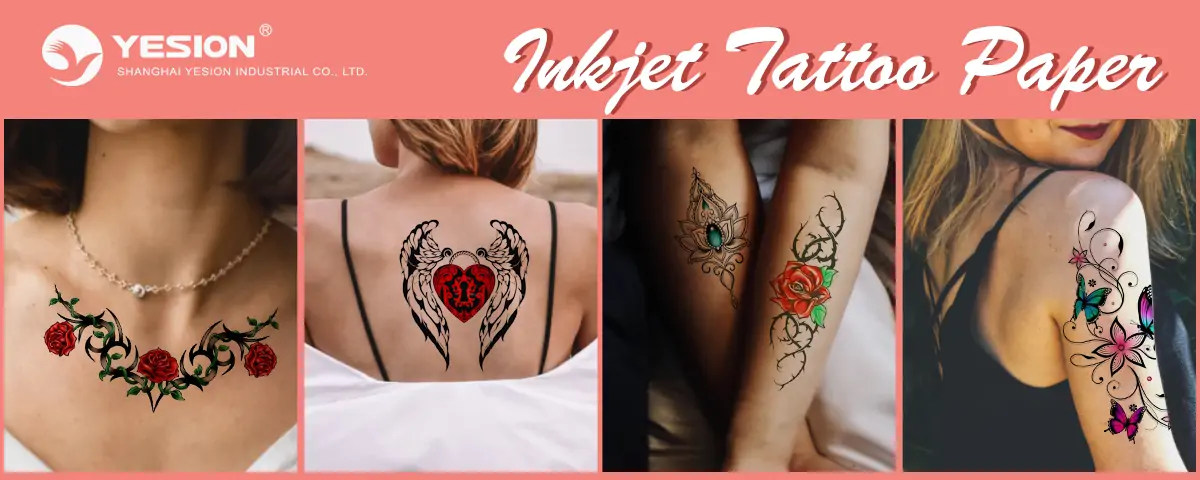 Temporary tattoo paper for Inkjet and laser printer
2022-07-20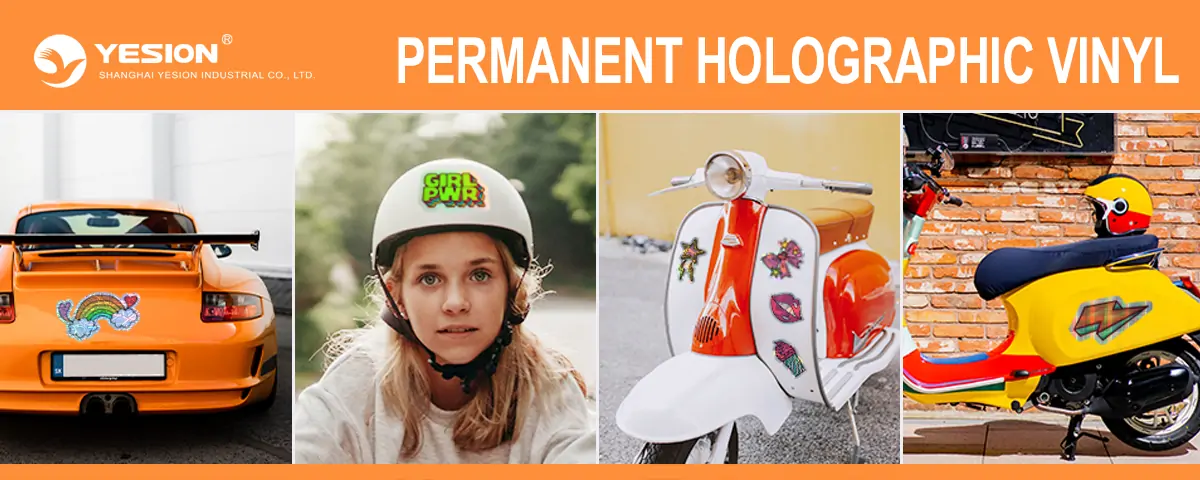 Best permanent holographic vinyl – Beginner's guide
2022-07-25
Inkjet PET holographic vinyl sticker paper has great stickiness.This vinyl sticker paper is great for indoors & outdoors.
YESION has wholesaled holographic vinyl sticker paper for over 15 years.We will introduce PET Holographic Vinyl Sticker Paper Sheets in this article.In 2022, our holographic vinyl sticker papers have been increased to 13 textures to choose from.We are constantly developing more products to meet market demands, maybe more and more in the future .
The 13 patterns of PET holographic vinyl sticker pape includes:Art Pattern, Bubble, Diamond, Droplet, Five-pointed Star, Lamplight,Large Drops, Regular, Rhombic Prism, Spiricle, Starry Sky, Water Ripple, Water Squares.
About the 13 different textures,you can visit our PET special texture page to learn more.But they have some same features as below :
PET Holographic Vinyl Sticker Papers have a special combined printing process, which can better integrate with ink and get longer life.
With a suitable thickness, which can improve the recognition rate of the printer and reduce the jam rate.
With strong adhesive, this waterproof vinyl sticker paper for inkjet printer can perfectly stick to solid smooth surfaces like glass, ceramics, metal, and more without falling off.
They can stay well even rinse in water, but submersion for a long-time is not recommended.
Printer: Compatible with all inkjet printers.
Ink: Compatible with Dye ink and Pigment ink. Not designed for solvent, latex or UV.
Versatility: this product has an adhesive backing that can be firmly adhered to all types of paper.
Function:Waterproof.
Wide Application:
You can add this vinyl sticker paper to any smooth and hard surfaces such as plastic, glass, wood, and metal. The PET holographic vinyl sticker paper are also great for craft projects,like wall murals, decals for cars, print vinyl for laptops and phone labels, bumper stickers.
Note: This holographic vinyl sticker paper is not suitable for any soft surfaces, such as T-shirts.
YESION is a sticker paper manufacturer from China.We have many years of production experience in vinyl sticker paper,want to wholesale PET holographic vinyl sticker paper at great quality and factory price,we are your best supplier.Please contact us any time.