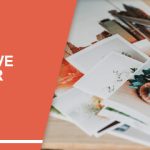 Can self-adhesive photo paper be used for outdoor applications?
2023-09-08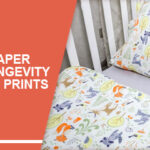 How does sublimation paper affect the longevity of sublimated prints?
2023-09-15
Sublimation paper can be used on a wide range of synthetic fabrics and materials that have a polyester or polymer coating. This coating allows the ink to stay on the surface of the paper until it's heat-activated and transferred onto the fabric. The paper is typically used in conjunction with sublimation inks and a heat press machine.
In this article, let's take a look at what fabrics sublimation paper can be used on and what fabrics can't be used on.
Suitable Fabrics: As mentioned earlier, sublimation printing works best on fabrics that have a high polyester content. Fabrics that are 100% polyester or have a high percentage of polyester, such as polyester blends (e.g., polyester-cotton blend), are ideal for sublimation printing. These fabrics have a receptive surface that allows the sublimation inks to bond with the polyester fibers, resulting in vibrant, durable, and wash-resistant prints.
Unsuitable Fabrics: Natural fibers like cotton, silk, or wool are not suitable for sublimation printing because they lack the necessary polyester content for the ink to bond effectively. When sublimation ink is applied to natural fibers, it tends to sit on the surface and doesn't penetrate or bond with the fibers, resulting in poor color vibrancy and washability.
Precautions before using sublimation printing
Preparing the Fabric: Before sublimation printing, it's crucial to ensure that the fabric is clean and free from any contaminants like dirt, oil, or sizing agents. This helps in achieving better ink penetration and adhesion. Some fabrics may also require pre-treatment with a special coating or spray to enhance the ink absorption and improve the durability of the prints.
Fabric Pre-Treatment: Some fabrics may require pre-treatment before sublimation printing to enhance the ink absorption and improve color vibrancy. Pre-treatment involves applying a coating or spray to the fabric surface to make it more receptive to sublimation inks. This step is particularly important for fabrics with low polyester content or natural fibers. Pre-treatment products can be found from various suppliers specializing in sublimation supplies.
Testing and Experimentation: It's always advisable to perform test prints on a small piece of fabric before printing on a larger scale. This allows you to check the color vibrancy, sharpness, and washfastness of the prints on a specific fabric type. Each fabric may react differently to sublimation, so testing helps in determining the optimal settings and adjustments for a particular fabric.
It's important to note that sublimation printing is not suitable for natural fabrics such as 100% cotton or silk, as these materials do not have the necessary polymer coating for the dye to bond with. However, there are sublimation transfer papers available that are specifically designed for use with cotton fabrics. These papers have a special coating that allows the sublimation inks to bond with the cotton fibers, but the results may not be as vibrant or long-lasting as when using synthetic fabrics. It's crucial to consider the fabric composition, perform tests, and follow sublimation paper manufacturer instructions to achieve the best possible outcomes.
What types of sublimation paper are there?
Sublimation Paper Types: Sublimation paper comes in different varieties, including light-weight and heavy-weight options. The choice of paper depends on the specific requirements of your printing project. Light-weight sublimation paper is often used for lighter fabrics, while heavy-weight paper is suitable for thicker fabrics or applications where more ink is needed.
Features of sublimation printing
Print Quality:Sublimation printing offers excellent color vibrancy, sharpness, and detail reproduction. The dye molecules in the sublimation inks bond with the polyester fibers, creating vibrant and permanent prints that are resistant to fading, cracking, and peeling. Sublimation prints also have a soft feel since the ink is integrated into the fabric rather than sitting on top of it.
Fabric Limitations: It's important to be aware of the limitations of sublimation printing on certain fabrics. As mentioned earlier, natural fibers like cotton, silk, or wool are not suitable for sublimation due to their low polyester content. Additionally, fabrics with textured surfaces or heavy ribbing may not produce the same level of print detail and sharpness as smoother fabrics.
Other Sublimation Applications: Sublimation printing is not limited to fabric. It can also be used on a variety of other substrates, such as ceramic, metal, glass, and certain types of plastics. These substrates must have a special coating or be specifically designed for sublimation to ensure proper ink adhesion and durability.
Remember to always consult the manufacturer's instructions for your sublimation printer, inks, and paper, as well as any specific recommendations for the fabric you intend to use. Proper preparation, testing, and experimentation are key to achieving the best results with sublimation printing on various fabrics.