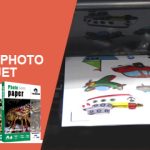 Self-adhesive photo paper for inkjet printers
2023-09-05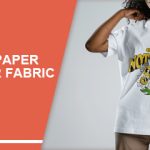 Can sublimation paper be used on any type of fabric?
2023-09-14
No. Self-adhesive photo paper by YESION is suitable for many indoor applications, may not be the best choice for outdoor use. There are certain types of self-adhesive photo paper that can be used for limited outdoor applications. However, it's important to note that the durability and longevity of the prints may be compromised compared to specialized outdoor materials. Here's why:
Durability: Self-adhesive photo paper is typically not designed to withstand the harsh outdoor elements such as rain, sunlight, and temperature fluctuations. Exposure to these conditions can cause the paper to degrade, fade, or lose its adhesive properties, leading to a shorter lifespan and potential damage to your prints.
Water Resistance: Most self-adhesive photo papers are not water-resistant or waterproof. Outdoor applications often require materials that can withstand rain, moisture, or high humidity. Using self-adhesive photo paper outdoors could result in your prints getting damaged or ruined when exposed to water.
UV Resistance: Sunlight contains ultraviolet (UV) rays that can fade colors and cause prints to deteriorate over time. Self-adhesive photo paper is typically not UV resistant, meaning that extended exposure to sunlight can lead to fading, loss of vibrancy, and a decrease in overall print quality.
Adhesive Strength: The adhesive on self-adhesive photo paper may not be formulated to withstand prolonged exposure to outdoor conditions. High temperatures, humidity, or extreme cold can weaken the adhesive, causing the prints to peel off or not adhere properly to surfaces.
Yesion sticker photo paper
If you require prints for outdoor applications, it is recommended to use specialized outdoor media that is specifically designed for such purposes. Outdoor media, such as vinyl or weather-resistant coated papers, are better equipped to handle the challenges posed by outdoor environments. These materials are often water-resistant, UV resistant, and have stronger adhesive properties, ensuring that your prints remain intact and vibrant even in outdoor settings.
When selecting materials for outdoor use, look for products specifically labeled as suitable for outdoor applications. These materials are engineered to withstand the elements and offer better longevity and durability. Additionally, consider using protective coatings or laminates specifically designed for outdoor use to further enhance the longevity and weather resistance of your prints.
By choosing the right materials for outdoor applications, you can ensure that your prints maintain their quality and withstand the rigors of the outdoors.
Related:
Self Adhesive Photo Paper
Why choose YESION self adhesive photo paper?
Discover the Perfect Glossy Self-Adhesive Photo Paper: Unleash Your Creativity!
Matte Self-Adhesive Photo Paper: Unlocking Creative Possibilities
Self-adhesive photo paper for inkjet printers