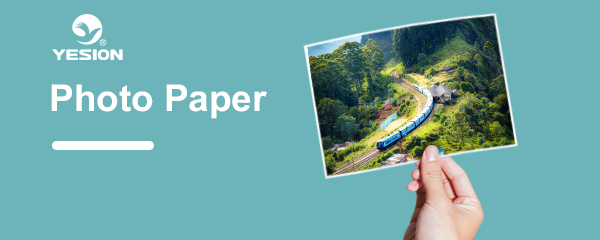 How to print on photo paper?
2023-02-22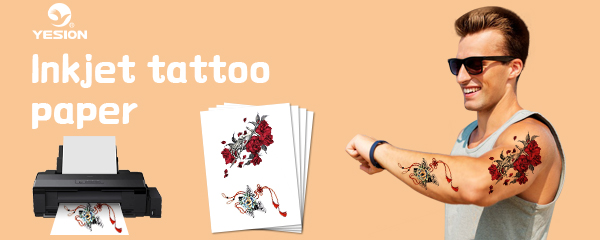 Which printer is good for tattoo?
2023-02-28
In the world of photography, there is a constant debate over whether inkjet or laser printers are better for printing photos. Both types of printers have their strengths and weaknesses, and ultimately, the choice between them depends on your personal preferences and needs. In this article, we'll take a closer look at both inkjet and laser printers and help you determine which one is the best choice for printing photos.
The pros and cons of inkjet printers for photos
First, let's start with inkjet printers. Inkjet printers use liquid ink that is sprayed onto the photo paper through tiny nozzles to create the image. These printers are known for their ability to produce high-quality prints with vibrant colors and sharp detail. They are also relatively affordable, making them a popular choice among amateur photographers and hobbyists.
One of the biggest advantages of inkjet printers is their ability to print on a wide range of paper types and sizes. This flexibility allows photographers to choose the paper that best suits their needs, whether it be glossy, matte, or fine art paper. Additionally, many inkjet printers are equipped with multiple color cartridges, which can be replaced individually as they run out, allowing for more precise color control and cost savings.
However, inkjet printers do have some downsides. One of the biggest concerns is the cost of ink, which can be expensive, especially if you're printing high volumes of photos. Additionally, inkjet prints can be susceptible to fading or smudging over time, particularly if they're not printed on high-quality paper or stored properly.
The pros and cons of laser printers for photos
Now, let's move on to laser printers. Laser printers use toner, which is a fine powder that is fused onto the paper using heat and pressure. These printers are known for their speed and efficiency, making them a popular choice for offices and businesses that require high-volume printing.
One of the biggest advantages of laser printers is their ability to produce sharp, crisp text and graphics. While they may not produce the same vibrant colors as inkjet printers, they are capable of producing high-quality black and white prints. Additionally, laser prints are often more durable than inkjet prints, making them a better choice for documents or prints that will be handled frequently.
However, laser printers do have some downsides when it comes to printing photos. They are not typically equipped with the same range of color cartridges as inkjet printers, which can limit color accuracy and vibrancy. Additionally, laser printers are not as versatile when it comes to paper types and sizes, making them a less popular choice for photographers who want to experiment with different printing surfaces.
So, which printer is better for printing photos? The answer is, it depends on your needs. If you're an amateur photographer who wants to print high-quality photos at home, an inkjet printer may be the best choice for you. They are affordable, versatile, and can produce stunning results. However, if you're printing photos for a business or need to print high volumes quickly and efficiently, a laser printer may be the better choice.
Ultimately, the best way to determine which printer is right for you is to consider your specific needs and preferences. Take into account factors such as cost, print quality, and paper types, and choose the printer that best suits your unique situation. With the right printer, you'll be able to produce high-quality prints that showcase your photography skills and creativity.
In order to guarantee the high quality printing of photos, we only produce inkjet photo paper for customers. So all of our photographic paper are compatible with inkjet printers. If you are looking for a trusted photo paper factory, Yesion is the best choice to provide you with stable supply. Any question about our products, You can always reach us at any time. We are always here to help you.