Inkjet luminous dark transfer paper for fabric
2022-09-23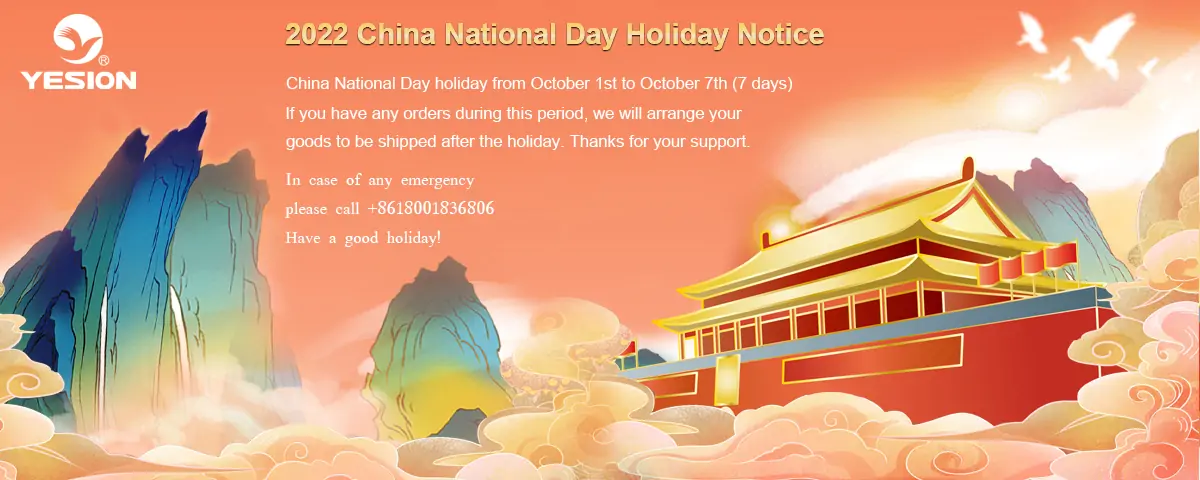 Notice of Arrangement of 2022 National Day
2022-09-30
In this article, we will introduce you about the self weeding transfer paper for dark shirts by YESION heat transfer paper factory.
Laser self weeding tranfer paper consists of A film and B paper.
In the past, when transferring patterns on dark fabrics, you need to print pattern>> engraving pictures with a plotter >> covering with positioning film >> removing blank areas>>transferring. Many steps and some pictures do not connect well.
Nowadays, we use laser self weeding transfer paper to complete the hollow pattern transfer of fine patterns by one person in 120 seconds, without picking pictures, equipped with professional RIP software, colorful and efficient printing.
Print by white toner laser printer (C711WT) and transfer with white boost B paper, allows it transfers on dark fabrics with opaque and detailed image.
Self cutting feature gives you the transfer results without leaving any background coating film.
Application: Kinds of material fabric ( 100% Cotton , polyester …)
Features of self-weeding (no-cut) Laser Dark Transfer Paper:
1.A film is transparent, you can see the accurate positioning and effect of the picture during transfer.
2. OKI printer with white toner, or ordinary color laser printer.
3. Continuous printing, vivid and vivid colors.
4. Short transfer time, improve your production efficiency.
5. Only the part with the pattern color remains after the transfer, and the part without the pattern color will not be transferred.
6. The color will not fall off after washing.
7. Strong rebound force after stretching, and there will be no broken texture to affect the appearance.
Advantages of dark self weeding heat transfer paper for laser printer :
1. The pattern does not need to be engraved, can be printed on the dark clothing after printing.
2. Only the transfer part of the pattern, the lack of part of the pattern color is insufficient transfer, completely hollow.
3. Feel light and soft, no gum texture.
4. Text, more delicate and complex patterns can also be perfect hollow transfer.
5. Washable, will not fade after washing.
Precautions:
1.Pattern needs mirror printing
2.At the end of the transfer, it takes 3-5 seconds to press on the heat transfer machine to reinforce the pattern and increase the firmness of washing.
3.Transferred clothes can not be cleaned in water immediately. If you need to wash, please do it after 24 hours.
More and more people will put this heat transfer paper into production because he can print continuously and vividly color the image. Shorter transfer times increase production efficiency.More people will choose this handy paper in the future.
In addition to this no cut transfer paper for dark fabrics in our factory,we also supply another transfer paper,it is laser dark 2 step transfer paper,it has the same features and advantages as te self weeding heat transfer paper. If you would like to bulk buy these 2 self weeding transfer paper and other digital papers,please let us know.