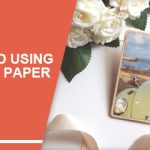 The Ultimate Guide to Choosing and Using Inkjet Photo Paper
2023-08-22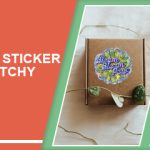 Packaging Pops: Holographic Sticker Paper for Catchy
2023-08-29
Holographic sticker paper is a versatile and captivating crafting material that has taken the DIY world by storm. Its dazzling appearance and reflective surface make it perfect for a wide range of creative projects. Whether you're a seasoned crafter or just looking to add a touch of magic to your creations, holographic sticker paper offers endless possibilities.
Crafting Magic: Unleashing Your Creativity with Holographic Sticker Paper
Holographic vinyl sticker paper is a fascinating and versatile medium that can add a touch of magic to your crafting projects. With its shimmering, iridescent surface, it opens up a world of creative possibilities that can transform ordinary items into extraordinary pieces of art.
Sparkling Greeting Cards: Crafting Personalized Holographic Messages
Greeting cards are a timeless way to express sentiments, and using holographic sticker paper can take them to the next level. Imagine the delight on your loved ones' faces when they receive a personalized card adorned with holographic elements that catch the light and twinkle like stars. You can create intricate designs, spell out names, or craft entire scenes using the holographic paper. This adds a unique touch to your cards and makes them truly memorable.
Glittering Wall Art: Transforming Your Space with Holographic Sticker Paper
Your living space is a canvas waiting to be adorned with creativity. Holographic sticker paper can be used to design mesmerizing wall art that changes appearance as light dances across it. From geometric patterns to intricate mandalas, the reflective nature of the paper brings a dynamic and captivating element to your home decor. Whether you're creating a statement piece for your living room or adding a touch of magic to a bedroom, holographic wall art is bound to impress.
Holographic Scrapbooking: Preserving Memories in a Dazzling Way
Preserving memories through scrapbooking is an art form that combines creativity with nostalgia. Holographic sticker paper can add an extra layer of enchantment to your scrapbook pages. Use it to frame cherished photographs, create borders with holographic patterns, or make eye-catching titles that shimmer and shine. Your scrapbook will not only tell stories but will also visually captivate anyone who flips through its pages.
DIY Holographic Stickers: Adding Glamour to Your Stationery Collection
If you're a stationery enthusiast, you'll love incorporating holographic stickers into your collection. From planner decorations to sealing envelopes with a touch of magic, holographic stickers can elevate your stationery game. Design your own stickers using the paper and a cutting machine or choose from the array of pre-made holographic designs available. These stickers are perfect for adding flair to journals, notebooks, and even laptops.
Enchanting Home Decor: Creating Holographic Candle Holders
Transform plain candle holders into enchanting centerpieces using holographic sticker paper. Cut out intricate patterns and wrap them around the holders to create captivating plays of light as the candles flicker. These candle holders can add a touch of elegance and mystique to your dinner parties or simply elevate your everyday living spaces.
Mesmerizing Mobiles: Crafting Holographic Hanging Decor
Crafting mobiles using holographic sticker paper is a mesmerizing endeavor. Cut out various shapes and sizes, then string them together to create a mobile that shimmers and dances with the slightest breeze. Hang it near a window, and watch as the sunlight turns your creation into a dazzling display of colors and light patterns.
Radiant Gift Wrapping: Making Presents Extra Special
Take gift wrapping to a whole new level by using holographic sticker paper to adorn your presents. Create bows, ribbons, and gift tags that glisten and gleam. The way the paper catches the light will make your gifts stand out even before they're unwrapped. It's a thoughtful touch that adds an element of excitement to any occasion.
Upcycling with Holographic Paper: Giving Old Items a Dazzling Makeover
Upcycling old items is not only environmentally friendly but also a wonderful opportunity to infuse new life into something that's lost its luster. Holographic sticker paper can be a game-changer in upcycling projects. Whether it's reviving a tired furniture piece by applying holographic accents, turning worn-out accessories into vibrant pieces of art, or transforming plain storage containers into dazzling organizers, the possibilities are endless.
Crafting with holographic sticker paper opens up a world of creative opportunities. Its unique and mesmerizing qualities can turn everyday projects into extraordinary works of art. So, why wait? Dive into the world of holographic crafting and let your imagination run wild.
Frequently Asked Questions
Buy The Best Craft Vinyls
YESION printable holographic sticker vinyl paper for inkjet printer
Our extensive range of craft vinyls allow you to bring any idea to life with ease, offering a spectrum of colors, textures, and finishes to ignite the imagination of craft enthusiasts.
Buy a few premium quality craft vinyls from Yesion, let your imagination soar. Yesion leaves no stone unturned in providing our customers with reliable service and quality products. The factory's stringent quality control measures ensure that every roll of vinyl produced meets the highest standards, guaranteeing vibrant colors, durability, and ease of use for various crafting projects. Therefore, it is no surprise that we have been deemed the best manufacturer and supplier of craft vinyl. If you are intrigued to explore the glorious world of vinyl at Yesion, contact us anytime!