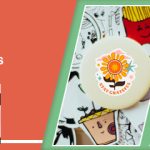 Is sticker paper the same as decal paper?
2023-08-18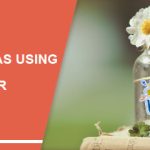 Some Unique Crafting Ideas Using Holographic Sticker Paper
2023-08-25
In the digital age, capturing memories through photographs has become an essential part of our lives. Whether it's a snapshot of a special occasion or a breathtaking landscape, preserving these moments in the best possible quality is paramount. This is where inkjet photo paper steps in, playing a crucial role in enhancing and maintaining the integrity of your cherished photos. In this comprehensive guide, we will delve into the world of inkjet photo paper, its types, benefits, and how to select the perfect paper for your printing needs.
Importance of Inkjet Photo Paper in Preserving and Enhancing Photo Quality
The connection between inkjet printers and photo paper is a symbiotic one. High-quality inkjet photo paper ensures that the intricate details and vibrant colors of your images are accurately reproduced on print. It provides the medium through which your memories are brought to life, making it an indispensable tool for photography enthusiasts and professionals alike.
Understanding Inkjet Photo Paper
What Is Inkjet Photo Paper?
Inkjet photo paper is a specialized type of paper designed to work optimally with inkjet printers. Its surface texture and coating are engineered to receive and hold ink droplets, resulting in sharp, detailed, and true-to-life prints.
Different Types of Inkjet Photo Paper
Glossy Finish: Intense Colors and Sharp Details
Glossy paper offers a reflective finish that brings out the vibrancy of colors and enhances the overall contrast of images. Glossy paper has one-Side and double-side coating.
One-side glossy photo paper has a glossy coating on only one side of the paper. This coated side is designed to enhance the appearance of printed photos by producing vibrant colors, sharp details, and a reflective surface that adds a professional and polished look to the images. The non-coated side of the paper is usually matte or uncoated, allowing it to be easily written on, if needed. This type of paper is often used for printing photos that will be framed or displayed in albums.
Double-side glossy photo paper has a glossy coating on both sides of the paper. This means that both sides of the paper will provide the same glossy finish and quality when printed on. This type of paper is ideal for projects where both sides of the paper will be visible, such as brochures, photo albums with transparent pockets, or any other application where a glossy finish is desired on both sides of the page.
Matte Finish: Glare-Free and Sophisticated Look
Matte paper provides a non-reflective surface, reducing glare and making it an excellent choice for images that require subtlety and a sophisticated appearance. Matte paper is also divided into one-Side and double-side coating.
One-side matte photo paper has a matte coating on just one side of the paper. This coated side is engineered to produce images with a non-reflective surface, resulting in a soft, elegant appearance. The uncoated side, often smoother than regular paper but lacking the matte finish, allows for easy writing or labeling. This type of paper is frequently utilized for printing photos that will be displayed or presented in environments where glare or reflection is a concern, such as exhibitions or portfolios.
Double-side matte photo paper features a matte coating on both sides of the paper. This uniform coating provides a consistent matte finish on both sides of the paper when printed on. This type of paper is suitable for applications where both sides of the paper will be visible and a matte appearance is preferred, such as photo albums, brochures, or projects where a professional and non-glossy look is desired.
Related:
Inkjet Matte Photo Paper: A Guide to Printing Your Best Photos
Magic of Double-Sided Photo Paper: Glossy and Matte Finishes
Satin Finish: Balanced Sheen for a Versatile Appeal
Satin paper strikes a balance between glossy and matte finishes, offering a subtle sheen that enhances colors while minimizing glare.
Advantages of Using Inkjet Photo Paper
High Print Quality and Vibrant Colors: Inkjet photo paper's ability to hold ink droplets results in sharp and vivid prints.
Wide Color Gamut: The paper's receptive coating ensures accurate color reproduction and a broad spectrum of hues.
Compatibility with Various Inkjet Printers: Whether you have a basic home printer or a professional-grade machine, inkjet photo paper can accommodate various models.
Related:
Discover the Beauty of Photo Paper
How to Choose the Right Inkjet Photo Paper?
Paper Finish and Coating
The choice between glossy, matte, or satin finish depends on your preferences and the context of the photo. Glossy paper intensifies colors, matte reduces glare, and satin provides a balanced sheen.
Weight and Thickness
Heavier paper (measured in GSM) adds a sense of quality and durability to your prints. A thicker paper also enhances the tactile experience of holding a photograph. According to the needs of the market, Yesion factory provides global customers with inkjet photo papers of various weights and thicknesses to choose from.
Compatibility with Ink Type
Dye-based and pigment-based inks have distinct properties. Match the paper's coating with the ink type for optimal results. Specialized papers are available for both ink types.
Factors Affecting Print Longevity
For photos that stand the test of time, opt for acid-free and archival-quality paper. This ensures resistance to fading, water damage, and environmental factors.
Related:
What is the best photo paper for inkjet printers?
Using Inkjet Photo Paper for Different Types of Prints
Everyday Photo Printing
When quantity matters, choose cost-effective options that balance quality with affordability. Everyday prints can still be vibrant and sharp without breaking the bank.
Professional Photography
For showcasing your artistry, prioritize color accuracy and detail. Premium inkjet photo paper elevates your work, making every print a masterpiece.
Tips for Getting the Best Results
Printer Settings and Color Profiles
Selecting the right print settings is essential for achieving accurate colors and sharpness. Utilize ICC color profiles to ensure consistent and reliable results.
Handling and Storing Photo Prints
Prevent smudging and fingerprints by handling prints with care. To maintain print quality, store them in acid-free sleeves and albums, away from direct sunlight and moisture.
Printing at Home vs. Professional Printing Services
Benefits of Home Printing
Convenience: Print on demand and control the entire process.
Cost-effective: Save on printing costs for personal use.
Advantages of Professional Printing
Specialized Equipment: Access high-quality printers and materials.
Expertise: Benefit from professionals' knowledge of color calibration and paper selection.
Step-by-Step Guide: Printing Photos on Inkjet Photo Paper
Preparing Your Image Files
Adjust resolution and color settings to match the intended print size.
Ensure your image files are in a suitable format (e.g., JPEG or TIFF) for printing.
Loading and Adjusting Paper in the Printer
Align the paper properly to avoid misalignment during printing.
Adjust printer settings based on the paper type (e.g., glossy, matte).
Printing Process
Initiate the print job with the chosen settings.
Monitor the printing process for any issues, such as color discrepancies or paper jams.
Allowing the Print to Dry
To prevent smudging and maintain print quality, allow the print to dry thoroughly before handling or framing.
Yesion one sided glossy photo paper for printing pictures
Inkjet photo paper is the bridge between digital images and tangible memories. Its role in capturing the essence of a moment cannot be understated. By understanding the various types of inkjet photo paper and considering factors like finish, weight, and compatibility with ink type, you can ensure that your printed photographs are a true reflection of the moments they capture.