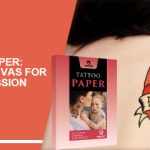 Inkjet Tattoo Paper: A Temporary Canvas for Personal Expression
2023-07-18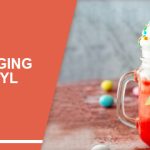 Color Changing Adhesive Vinyl: Temperature Cold and Hot
2023-07-25
Tattoos have been a timeless form of self-expression, and now, with the advent of tattoo paper for laser printers, the world of temporary tattoos has taken a creative leap forward. This comprehensive guide will take you on a journey through the fascinating world of tattoo paper designed specifically for laser printers.
What is Tattoo Paper for Laser Printers?
Tattoo paper for laser printers is a specially crafted medium that allows individuals to print temporary tattoos using their home or office laser printers. The tattoo paper is designed to transfer the printed image onto the skin temporarily, offering a wide range of design options without the commitment of a permanent tattoo.
Advantages of Using Laser Printer Tattoo Paper
Versatility: Tattoo paper allows for endless creativity, enabling users to try out various tattoo designs before committing to a permanent one.
Temporary Expression: It provides an opportunity for self-expression without the long-term commitment, making it perfect for special events, parties, or experimenting with different styles.
Safe and Non-Toxic: High-quality tattoo paper is skin-safe and free from harmful chemicals, ensuring minimal risk of irritation.
Easy Application: Applying temporary tattoos with tattoo paper is a straightforward process that requires no special skills or tools.
How Laser Tattoo Paper Works?
How to make temporary tattoos with laser printer? The process of creating temporary tattoos with tattoo paper involves the following main steps:
Image Selection and Preparation: Choose or create your desired tattoo design using image editing software. Ensure that the image size and resolution match the tattoo paper's specifications.
Printer Settings and Adjustments: Set your laser printer to the appropriate settings for printing on the tattoo paper. Use the "mirror image" option to reverse the design, ensuring it appears correctly on the skin.
Printing the Tattoo Design: Load the tattoo paper into the printer tray and print the design. Allow the ink to dry before proceeding.
Cutting and Trimming Techniques: Cut out the tattoo design carefully, leaving a small margin around the edges.
Preparing the Skin for Tattoo Application: Clean and dry the skin before applying the temporary tattoo.
Temporary Tattoo Placement: Choose the ideal location for your tattoo design.
Applying Tattoo Paper to the Skin: Choose from two application methods:
Peel-Off Backing Technique
Peel off the backing and press the tattoo paper onto the skin.
Water Transfer Method
Apply a wet cloth to the tattoo paper, then peel off the backing, leaving the tattoo on the skin.
The video about YESION Printable temporary tattoo paper Silver Color for laser printer,more videos,please follow Yesion youtube channel.
What types of laser tattoo papers does YESION offer?
Yesion factory provides a unique opportunity for enthusiasts to experiment with various tattoo designs without committing to permanent ink. The versatility of this product opens up new creative possibilities, allowing users to showcase their artistic flair or celebrate special occasions with temporary body art.
Normal Laser Tattoo Paper
Normal laser tattoo paper offers a versatile and budget-friendly option for creating temporary tattoos. It is ideal for personal use, parties, and events.
Glow in the Dark Laser Tattoo Paper
Glow-in-the-dark laser tattoo paper is an intriguing option for those seeking to add a touch of mystique to their temporary tattoos. The paper's special phosphorescent properties make the designs come to life in low-light environments, creating a stunning and eye-catching effect. These tattoos are perfect for parties, concerts, or simply to stand out in the dark.
Gold and Silver Laser Tattoo Paper
For those aiming to achieve a touch of luxury in their temporary tattoos, gold and silver tattoo paper provides an excellent choice. The metallic sheen adds elegance and sophistication to any design, making it ideal for special occasions like weddings, anniversaries, or glamorous events.
Each type of tattoo paper serves distinct purposes, catering to different occasions and preferences. Consider the event or setting in which the temporary tattoos will be used to select the most suitable type.
Choosing the Right Tattoo Paper for Your Needs
Selecting the right tattoo paper involves considering several factors:
Skin Sensitivity and Safety
Ensure that the tattoo paper is dermatologically tested and safe for all skin types, especially sensitive skin.
Related:
Is tattoo transfer paper toxic?
Tattoo Size and Design
Choose the appropriate paper size and type that complements your desired tattoo design.
Longevity and Durability
If you want the temporary tattoo to last longer, opt for tattoo paper with enhanced durability.
Tattoo paper for laser printers opens up a world of creative possibilities for both personal and professional use. Whether you're looking to add a touch of flair to a party, test out tattoo ideas before getting inked, or explore new horizons in temporary tattoos, tattoo paper has you covered. Embrace the temporary tattoo trend and unleash your creativity without commitment.
FAQs
What is the typical lifespan of a temporary tattoo made with laser printer paper?
Temporary tattoos made with laser printer paper typically last between 2 to 7 days, depending on skin type, location, and proper care.
Related:
How long does a temporary paper tattoo last?
Can I use tattoo paper for laser printers on sensitive skin?
Yes, high-quality tattoo paper designed for laser printers is generally safe for sensitive skin. However, it's essential to perform a patch test before applying the tattoo.
Are glow-in-the-dark tattoos safe for children?
Glow-in-the-dark tattoos made with reputable tattoo paper are safe for children and adults alike. Always follow the application instructions for safety.
How do I store unused tattoo paper for optimal results?
Store unused tattoo paper in a cool, dry place, away from direct sunlight and moisture, to maintain its quality.
Can I apply lotion or sunscreen over a temporary tattoo?
To preserve the tattoo's quality, it's best to avoid applying lotions or sunscreen directly over the tattoo.