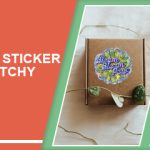 Packaging Pops: Holographic Sticker Paper for Catchy
2023-08-29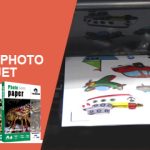 Self-adhesive photo paper for inkjet printers
2023-09-05
The weight and thickness of inkjet photo paper can significantly impact the print quality of your images. It can affect how the ink is absorbed, the level of detail, color vibrancy, and overall durability of the print.
Let's explore these factors in more detail:
Ink Absorption: Heavier and thicker photo paper is designed to absorb ink more effectively. With greater weight and thickness, the paper can hold more ink, resulting in better color saturation and vibrancy in your prints. It helps prevent the ink from spreading or bleeding, resulting in sharper and more defined images.
Image Sharpness: Thicker inkjet photo paper provides a sturdier surface for the ink droplets to land on. This helps maintain the sharpness of your prints by preventing the paper from absorbing the ink too quickly or allowing it to spread. As a result, you'll have crisper details and finer lines in your images.
Color Accuracy: The weight and thickness of the photo paper can also influence color accuracy. Thicker paper tends to have a more neutral white point, which means it won't affect the colors of your prints as much. This allows for more accurate color reproduction, ensuring that your printed images closely match what you see on your screen.
Durability and Handling: Thicker inkjet photo paper is more durable and less prone to damage. It can withstand handling, framing, and displaying without creasing or tearing easily. The increased thickness provides added rigidity and stability, making it ideal for professional prints or prints intended for long-term preservation.
Texture and Finish: The weight and thickness of photo paper can also affect the texture and finish of your prints. Thicker papers often have a more substantial feel and can provide a premium, professional look to your images. Additionally, certain types of photo paper, such as matte or glossy, may have different thickness options that can impact the final appearance and feel of your prints.
It's important to note that the choice of photo paper weight and thickness depends on your specific printing needs and preferences. Thinner photo papers can still produce good results, especially for everyday prints or projects where portability is a factor. However, if you're aiming for high-quality, professional-grade prints with enhanced color accuracy and durability, opting for a heavier and thicker inkjet photo paper is recommended.
YESION photo paper factory
YESION is a professional brand that offers a wide range of photo papers in various gram weights. The gram weight of photo paper refers to the weight of a square meter of the paper in grams. Different gram weights are available to cater to different printing needs and preferences. Here are some hot sale gram weights of photo paper offered by YESION:
108gsm: This is a lighter weight photo paper suitable for everyday printing or projects where portability is important. It is often used for casual photo prints, proofs, or drafts.
160gsm: A slightly heavier weight, this photo paper is a popular choice for general-purpose printing. It offers better durability and print quality compared to lighter options.
180gsm: This is a medium-weight photo paper that provides good print quality and durability. It is suitable for a wide range of applications, including photo albums, scrapbooking, and framing.
200gsm: A heavier weight photo paper, it offers enhanced color saturation, sharper details, and better overall print quality. It is commonly used for high-quality photo prints, professional portfolios, and exhibitions.
230gsm and above: These are heavyweight photo papers that provide the highest level of durability, print quality, and longevity. They are ideal for professional photographers, fine art prints, and archival purposes.
When selecting the gram weight of photo paper, consider the level of durability, print quality, and intended purpose of your prints. Heavier weights generally offer better print quality and longevity, while lighter weights are more portable and cost-effective for everyday use. Experimenting with different gram weights can help you find the perfect balance between quality and affordability for your printing needs.
Related:
The Ultimate Guide to Choosing and Using Inkjet Photo Paper
What is the best photo paper for inkjet printers?