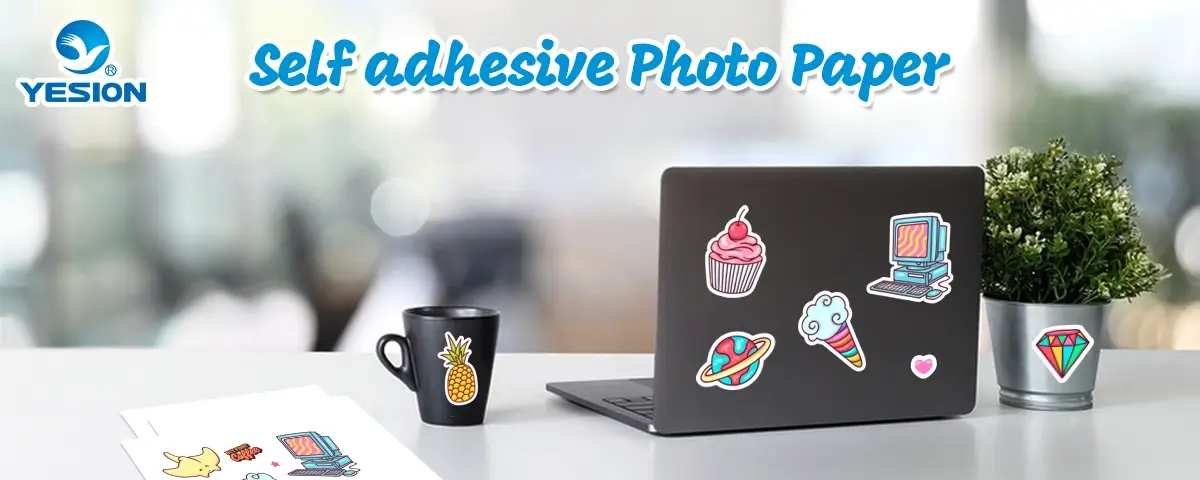 Why choose self adhesive photo paper by YESION factory?
2022-08-26
How to choose Self Adhesive photo paper by YESION factory?
2022-09-02
Yesion is a professional photo paper factory in manufacturing various printable sticker vinyl and inkjet photo paper.In this article,we will introduce the printable vinyl and sticker paper of YESION factory.
How to distinguish sticker paper and printable vinyl
Inkjet printable vinyl is made of film, and sticker paper for inkjet printer is usually made of paper. The biggest practical difference I've found is that printable vinyl can be pulled up without tearing, it is also completely customizable and compatible with cricut, silhouette.Whereas inkjet sticker paper will be easy to tear when you try to remove it.
Our inkjet sticker vinyl is waterproof,we supply 3 types of printable sticker vinyl,PP printable sticker vinyl, we provide glossy and matte sticker vinyl for this PP vinyl. PET printable sticker vinyl, we have 10 colors about this printable vinyl. PET special texture Holographic Vinyl Sticker Paper, 13 different textures to choose. About the products details,please view the corresponding product information page of yesion website.
When it comes to using stickers, the main debate is on the materials used. Stickers can either be paper or vinyl stickers. Each category has unique features and advantages over the other. The choice you make will depend on what your requirements are. Here is a descriptive comparison of the two including features, differences and where to use them.
Our waterproof inkjet sticker paper is more suitable for indoor use and longevity and rugged use is not the requirement.
Features of vinyl stickers
Vinyl stickers are made of highly durable vinyl. Vinyl is much stronger than paper and cannot be torn off easily. The key features of Vinyl stickers include:
Protected from fading;
Very easy to clean and maintain;
Ideal for long term usage.
With what style you need to buy, you can choose according to the actual situation.
Whether you Wholesale sticker paper or printable vinyl,YESION is your best choice.If you are interested in our any kind of photo paper,please contact us and get FREE SAMPLES for your test.