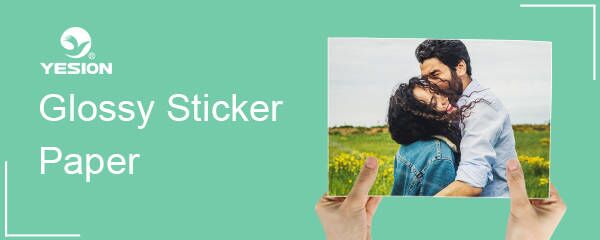 Should sticker paper be glossy or matte?
2023-02-15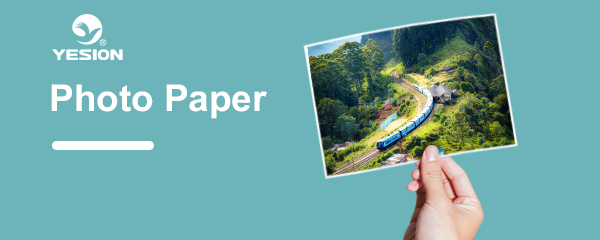 How to print on photo paper?
2023-02-22
Kraft sticker paper is a type of adhesive paper that has a natural, rustic appearance similar to kraft paper. It is commonly used for printing custom stickers and labels with a handmade, vintage or eco-friendly aesthetic.
Kraft sticker paper by Yesion factory is made from natural kraft paper that has been coated with a pressure-sensitive adhesive on the back. It can be printed using a regular inkjet printer, and then cut into custom shapes using a pair of scissors or a craft knife,you can also use cutting machine,this will increase the working efficiency. The adhesive backing allows the stickers to be easily applied to a variety of surfaces, including paper, plastic, glass, metal, and wood.
About Yesion kraft vinyl sticker paper
Kraft is a highly-opaque label material that serves as a blank canvas for your creativity.
Kraft paper stickers have an organic and home made feel that creates a sense of authenticity. We provide naturally light and dark brown in color.
Kraft Labels
These blank vintage stickers for business and home use feature a rustic kraft paper design that is great for a variety of different projects
Multi-Purpose
Create your own logos, stickers, or labels with the brown sticker paper; also great for arts and crafts, scrapbooking, business use, and artistic applications
Easy to Use
simply cut or print the full sheet sticker paper to make custom stickers and labels and stick them onto gifts, packages, and jars
Printable
The self-adhesive printable sticker paper is compatible with inkjet printers, craft printers, or cutting machines; use markers or pens draw your own designs.
Printable Kraft Sticker Paper
Whether you're labeling your products for a small business, or your scrapbooking at home, these customizable stickers are a great personal touch!
Self-Adhesive
Each blank sheet features a self-adhesive backing and you can use stamps, markers, or printers to create customize labels or logos.
Great for DIY Crafts
Kraft sticker paper is often used for labeling handmade products, packaging, and envelopes, as well as for scrapbooking, journaling, and other DIY projects. With rustic inspiration, these sticker sheets can be used to create personalized labels for party favor bags, mason jars, scrapbooks, and more! It is popular among those who appreciate the natural, organic look and feel of kraft paper, and who want to add a touch of rustic charm to their creations.
Wholesale Kraft sticker paper in bulk.Please contact Yesion for more details!