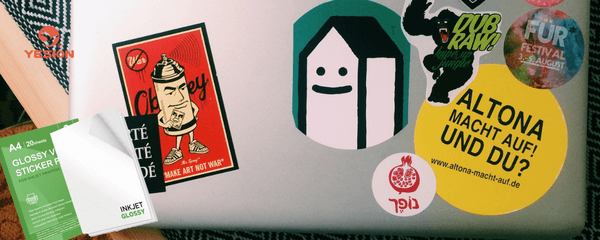 Printable Vinyl Sticker Paper-PP sticker vinyl
2023-01-25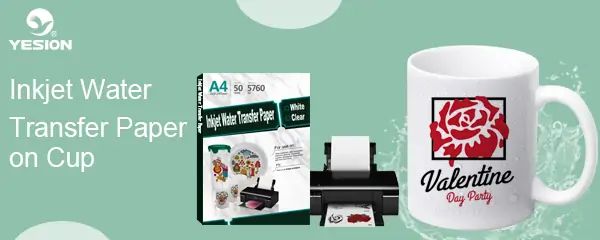 Inkjet water transfer paper supplier,US standard size
2023-02-01
We have too much to say about this topic, different fabrics determine the choice of digital transfer paper.
Type of fabrics
You'll also need to consider the type of fabric you're working with before choosing which transfer paper to use. Different fabrics require different heat levels to effectively transfer the image without causing damage. The specific paper you use is designed to work with those fabric types and levels of heat that are required.
For example, polyester and cotton are two common fabrics used with iron-on transfer paper. If the t-shirt you're putting a design on is made of cotton, then make sure to use a transfer paper designed for cotton fabrics. If it's made of polyester or a polyester/cotton blend, make sure to use a transfer paper designed for polyester or blended fabrics.
What fabric does transfer paper work on?
The best fabrics to use with transfer paper are cotton, polyester, or cotton/polyester blends, as that is what most transfer papers are designed for. Examples of clothing you can use transfer paper with are t-shirts and things made from a canvas-like material such as aprons and tote bags.
Transfer paper requires the use of high heat, so you definitely shouldn't use any type of fabric that can become damaged easily due to heat. This is especially true for delicate fabrics such as wool and silk. And because different types of fabrics can handle different levels of heat, some transfer papers are designed for specific types of fabric, such as cotton or polyester.
Inkjet and laser printer paper
If you're using iron-on transfer paper at home, you'll first want to consider which type of printer you have if you're going to be using your own designs or downloading them off of the internet. You may not necessarily want to buy a different printer just to transfer designs onto t-shirts. Instead, you'll want to work with what you have.
Inkjet printers are most commonly used for printing onto transfer paper. They work using ink cartridges, so if you're unsure if you have an inkjet printer, then ask yourself if it does indeed use an ink cartridge or just search for the particular model on the internet. Inkjet printers are great for printing basic designs that don't have too many details, such as logos, texts, and basic graphics.
The selection of transfer paper for use with these printers is widely available. If you have an inkjet printer, you'll just want to make sure that any inkjet transfer paper you buy will work with your inkjet printer.
Laser printers are a bit more expensive, but they are better for printing more detailed designs or photographs onto laser transfer paper. So again, if you have a laser printer, then make sure that any transfer paper you buy works with laser printers.
Light and dark heat transfer paper
You'll also need to consider whether the fabric you are transferring the design to is light in color, such as white, light gray, tan, yellow, etc., or dark in color such as black, blue, purple, red, green, brown, etc.
YESION transfer paper factory produces transfer paper designed for light-colored clothing and transfer paper designed for dark-colored garments. They have different coatings that determine how the transferred design appears on the clothing, so you'll want to make sure that you use the right type.
Any questions about ordering or using transfer paper, please feel free to consult us!