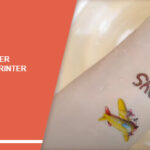 4 Different Effects of Temporary Tattoo Paper for Inkjet and Laser
2023-10-31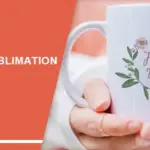 How to make sublimation vinyl stickers?
2023-11-07
Skin Compatibility
Another vital aspect to consider is the compatibility of the temporary tattoo paper with different skin types. The paper should be hypoallergenic and safe for use on a variety of skin sensitivities. It should not cause any irritation, redness, or allergic reactions.
To evaluate skin compatibility, conduct a patch test on a small area of skin using the temporary tattoo transfer paper. Leave it on for a designated period and monitor the skin for any signs of irritation or adverse reactions. If the paper is compatible with different skin types, it will allow for a broader range of customers to enjoy temporary tattoos without concerns about skin sensitivity.
Related:
Is tattoo transfer paper toxic?
Durability and Longevity
Temporary tattoos should be able to withstand daily activities, including exposure to water, sweat, and friction. The quality of the paper plays a significant role in determining the durability and longevity of the tattoo.
To assess the durability, apply a sample tattoo and expose it to various conditions, such as water, rubbing, and stretching. A high-quality temporary tattoo paper will maintain its integrity and vibrant appearance even after prolonged exposure to these elements. It should resist fading, smudging, or peeling off prematurely.
Ease of Application and Removal
The ease of application and removal of temporary tattoos is crucial for a satisfactory user experience. The paper should provide clear instructions and be user-friendly, allowing for a smooth application process. It should also be easy to remove without causing any discomfort or skin damage.
To evaluate the ease of application, follow the instructions provided and apply a sample tattoo. Note the clarity of the transfer and how well the tattoo adheres to the skin. Additionally, test the removal process to ensure it is gentle and does not leave behind any residue or require excessive scrubbing.
As a tattoo paper factory dedicated to providing high-quality temporary tattoo paper, we understand the importance of assessing its quality before making a purchase. Remember, investing in superior quality temporary tattoo paper will result in vibrant, long-lasting, and skin-friendly tattoos that bring joy and excitement to both artists and individuals alike.
Related:
Do temporary tattoos wash off?
4 Different Effects of Temporary Tattoo Paper for Inkjet and Laser Printer