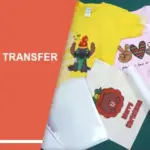 Sublimation Heat Transfer Vinyl on Cotton: The Ultimate Guide
2023-11-14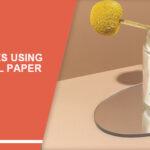 Decorate candles using Waterslide decal paper
2023-11-21
Sublimation heat transfer vinyl (HTV) is a popular method for creating vibrant and long-lasting designs on various materials, including cotton. It allows for detailed and full-color designs that are durable and resistant to fading. However, sublimation HTV on cotton requires specific techniques and considerations to achieve the best results. In this article, we will explore the techniques and tips for mastering sublimation HTV on cotton, including preparation, design considerations, application methods, and post-application care.
Preparing the cotton fabric
Before applying sublimation HTV on cotton, it is essential to prepare the fabric properly. Start by washing and drying the fabric to remove any chemicals or residues that may affect the sublimation process. Avoid using fabric softeners or dryer sheets as they can create a barrier on the fabric. Ironing the fabric beforehand can also help remove any wrinkles or creases that may interfere with the application.
Choosing the right sublimation HTV
Not all sublimation HTV is suitable for cotton. Look for sublimation HTV specifically designed for use on cotton fabrics. These types of HTV are formulated to bond well with cotton fibers and provide optimal color vibrancy and durability.
Yesion factory specially produces sublimation HTV vinyl for light-colored cotton fabrics and dark-colored cotton fabrics, which can be selected according to customer needs. More details about the product, you can also visit the sublimation vinyl product page by VISION.
Design considerations
When designing for sublimation HTV on cotton, keep in mind that the colors may appear slightly muted compared to designs on polyester fabrics. The natural fibers of cotton absorb some of the dye, resulting in a softer color saturation. Adjust your design accordingly, and consider using bold and vibrant colors to compensate for the muted effect.
Application Techniques
Heat press temperature and time
Proper temperature and time are crucial for successful sublimation HTV application on cotton. Follow the manufacturer's instructions for the specific sublimation HTV you are using. Here, we introduce YESION's sublimation heat transfer vinyl with a heat pressing temperature of approximately 365°F (185°C) and a pressing time of 40 seconds. Be sure to use a teflon sheet or parchment paper to protect the fabric and prevent any ink from transferring onto the heat press.
Pressure and even application
Apply firm and even pressure when using a heat press. This ensures that the sublimation HTV adheres uniformly to the cotton fabric, resulting in a smooth and long-lasting transfer. Uneven pressure can lead to incomplete bonding and result in areas of the design not transferring properly.
Peel technique
After the pressing time is complete, allow the fabric to cool down slightly before peeling off the carrier sheet. The peel technique can vary depending on the sublimation HTV used. Some HTVs require a warm peel, where the carrier sheet is removed while the fabric is still warm. Others may require a cold peel, where the fabric is allowed to cool completely before removing the carrier sheet. Follow the manufacturer's instructions for the recommended peel technique.
How to sublimate on cotton fabric with YESION Sublimation HTV Vinyl?
Post-Application Care
Washing and drying
To ensure the longevity of the sublimation HTV design on cotton, it is essential to follow proper washing and drying techniques. Turn the garment inside out before washing to protect the design. Use a mild detergent and avoid bleach or harsh chemicals that can fade or damage the design. Wash the garment in cold or warm water on a gentle cycle. Avoid using fabric softeners as they can create a barrier on the fabric and affect the vibrancy of the design. For drying, air drying is recommended, but if using a dryer, choose a low-heat setting.
Design longevity
While sublimation HTV on cotton is durable, certain factors can affect its longevity. Avoid excessive stretching or pulling of the fabric, as this can cause the design to crack or peel over time. Additionally, prolonged exposure to direct sunlight can fade the colors over time. Proper care and handling will help maintain the vibrancy and durability of the sublimation HTV design.
Mastering sublimation HTV on cotton requires proper preparation, application techniques, and post-application care. By following the techniques and tips mentioned in this article, you can achieve vibrant and long-lasting designs on cotton fabrics. Remember to choose the right sublimation HTV designed for cotton, adjust your designs for optimal color vibrancy, and follow the recommended temperature, time, and pressure during the application process. With proper care and handling, your sublimation HTV designs on cotton will stand the test of time.
Related:
Can you do sublimation on cotton shirt?
Sublimation Heat Transfer Vinyl on Cotton: The Ultimate Guide